2019 is about to end shortly! The world is gearing up to celebrate Christmas and welcome 2020. 2019 was a pretty exciting year for Iconscout. Many goals have been reached and we will aim to continue doing so in 2020. Let's rewind the amazing year we have and see our milestones and landmarks.
Some of the quick stats are as follows:
Crossing 2 Million+ Mark
This year we crossed an iconic landmark of reaching 2 Million+ design resources that includes 1.5M+ icons, 10K+ illustrations, and 500K+ stock photos. This makes Iconscout the world's fastest-growing design resources marketplace.

We're adding approximately 1,200 design resources every day. We're thankful to our 1000+ contributors for their continued support and motivation.
Top Contributors

Top Searches in 2019
Top Categories

Top Downloaded

New Partnerships
This year we have collaborated with several international brands that will support us financially, for re-distribution, as well as reach out to students to help them with creative content.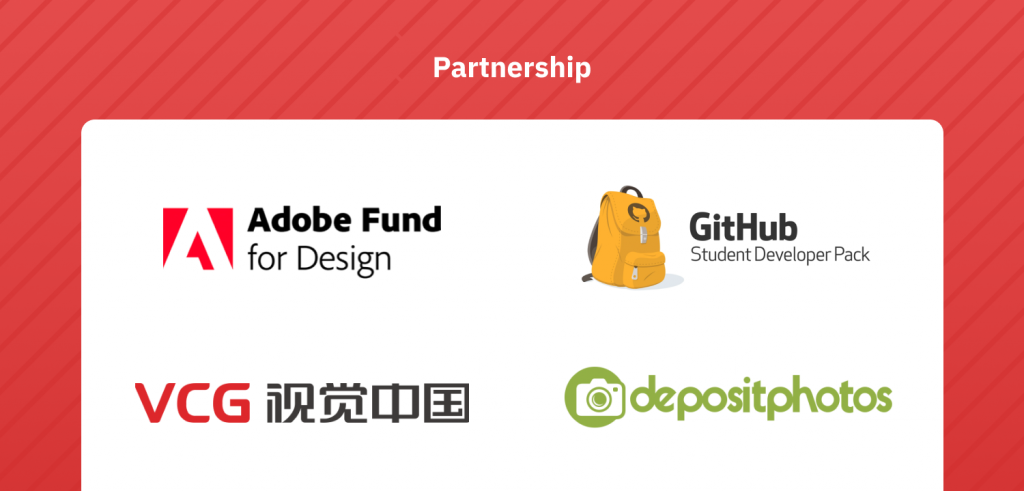 Visual China Group
Last year we collaborated with VCG and this year we started sharing Iconscout resources with their clients, which will improve the scope and earnings of our contributors in 2020.
Deposit Photos
We've also partnered for redistribution of Iconscout items with their global audience. In this partnership, we'll share our millions of design resources with Deposit Photos in 2020.
GitHub Education
We've partnered with GitHub Education to help students build their school projects/presentations using our Specialscout plan. Under this plan, verified students get access to premium resources by our selected contributors.
Are you a contributor and want to help students? Drop us an email on [email protected]
Adobe
We also collaborated with Adobe XD again this year to deliver our latest update to the XD plugin. We updated our Adobe XD plugin to support panels that allow our users to insert resources for design when editing a document.
Product Launches
Iconscout comes to Figma
This was one of the most requested plugin from our users. We've released Iconscout Figma Plugin right after the launch of the Figma Plugins ecosystem. And guess what? more than 5000+ users are already using it on a daily basis.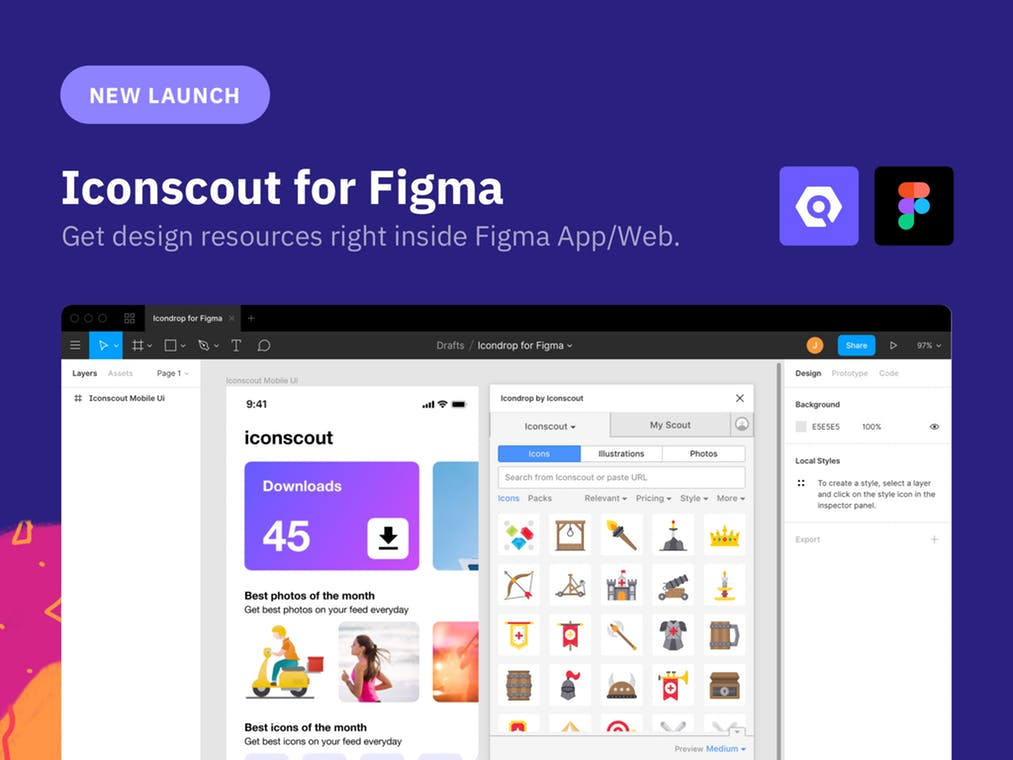 Unicons
We've released 1300 open sourced Line font icons that can be used right into your websites, apps and more. And that's not it, we've added more icons as per your request. We also released a large update to it by launching them in the Monochrome version. And we'll be launching more styles like Thinline in 2020.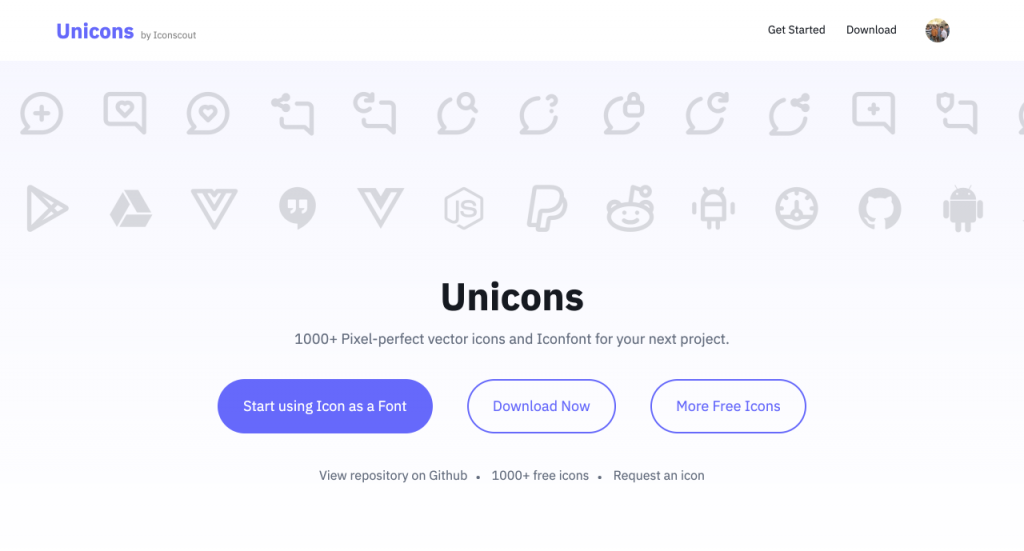 Paper Illustrations
Our design team worked on a weekend side project to provide free illustrations for the community. The handcrafted 50 illustrations are very unique in style and loved by our users.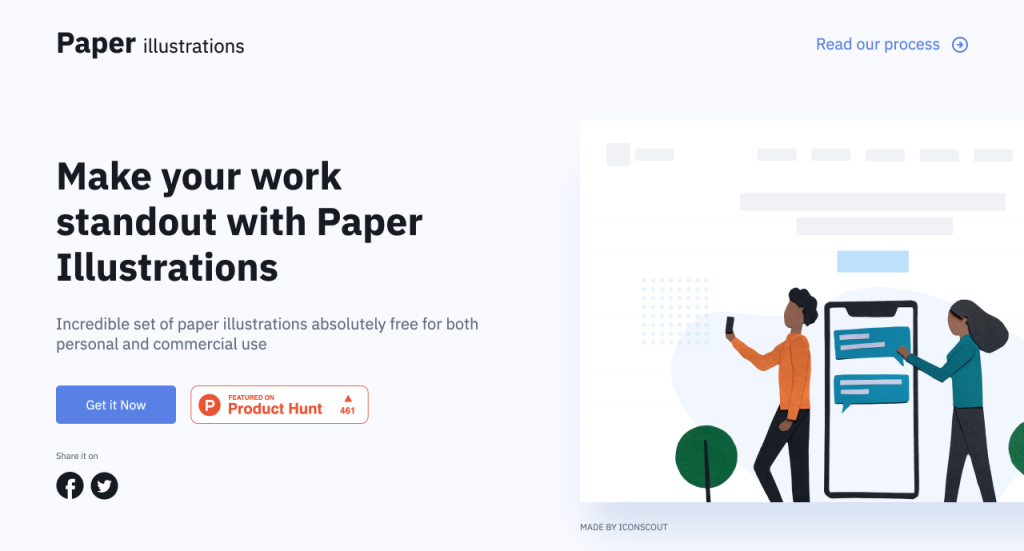 Assets Generator
We know as a designer you need to generate icon/logo for favicons, iOS App Store or Android Play Store submission. We worked on it and lunched the Assets Generator that generates these images with a single click.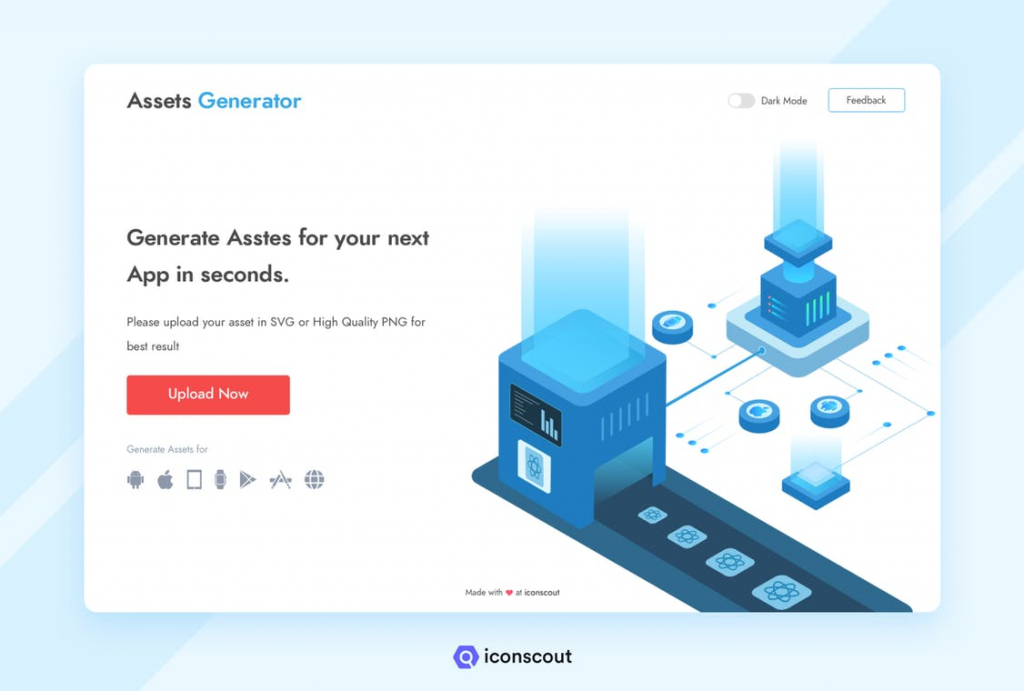 Myscout [Beta]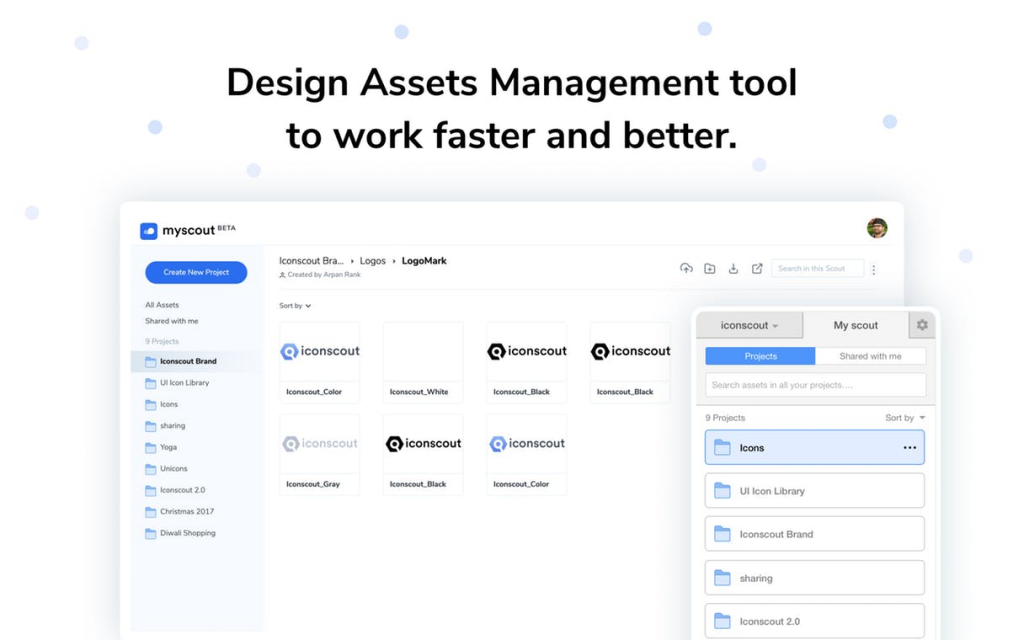 Our mission to build the best design tools continues by launching Myscout in beta. Myscout is a design assets management tool that allows you to manage your icons, illustrations, stock photos, colors, fonts, and many more creative resources at one single place. This keeps your branch in sync with other members from Marketing, Sales & Development Teams.
Updates to Iconscout
It's easy to start, difficult to maintain and very, very difficult to grow. 
New Search Page
After a year of insights on how our users were using search on Iconscout. We redefined the Search Page that allows us to use filters easily and giving access to utilize full screen.
Plugin Updates
We updated our plugins to support new features like link search, improved speed, infinite scroll and more. Read our plugin updates blog to know more about it.
Adobe XD Panel Update
As mentioned earlier, we launched a big update to XD Plugin with Panels update in partnership with Adobe.
Overall Speed improvement
No one likes slow websites right? Our development team worked hard this year to bring our Google PageSpeed score from 38 to 80. And they are still working to make it faster! So, get ready to feel a more speedy version of Iconscout in 2020.
Search Results refinements
This year our Creative Content and Development Team geared together to improve the search results providing the best results for regularly searched items. Our Creative Team checked through each and every search query manually and refined them.
Team Updates
16 Creative Folks
We're now a team of 16 members who are on a mission to provide the best design resources for your needs.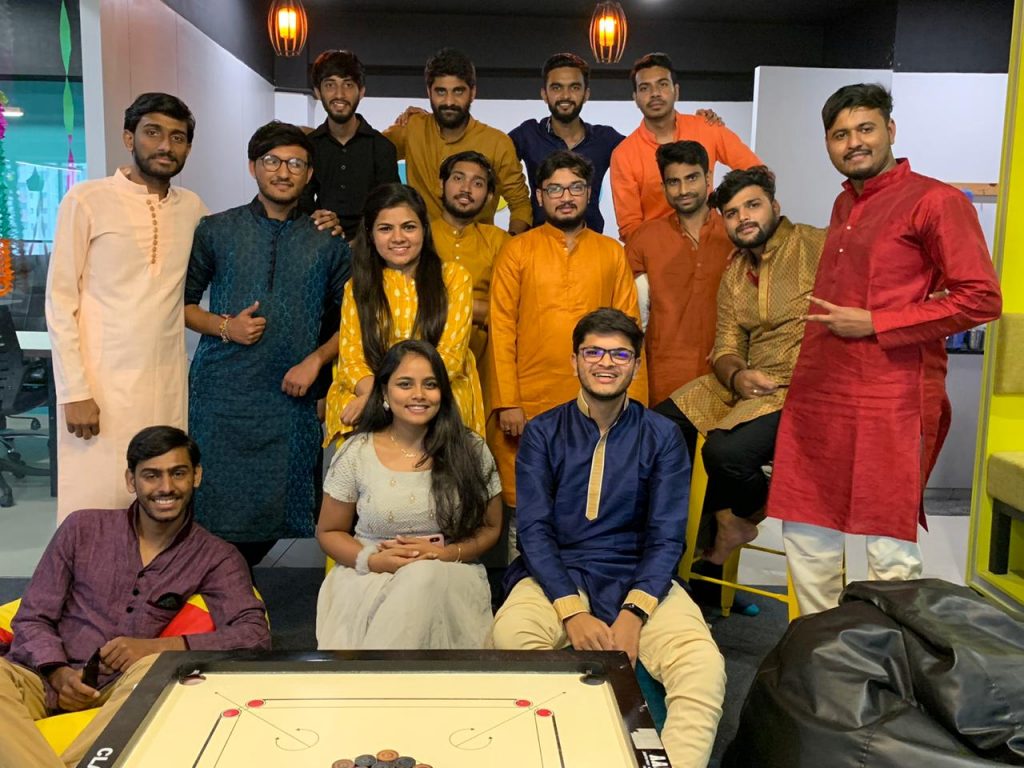 Moved to new Office
This year we moved to our shiny new creative office space in Surat. We've crafted it with creative workspace, gaming area, and thinking boxes. You can know more about our office space here.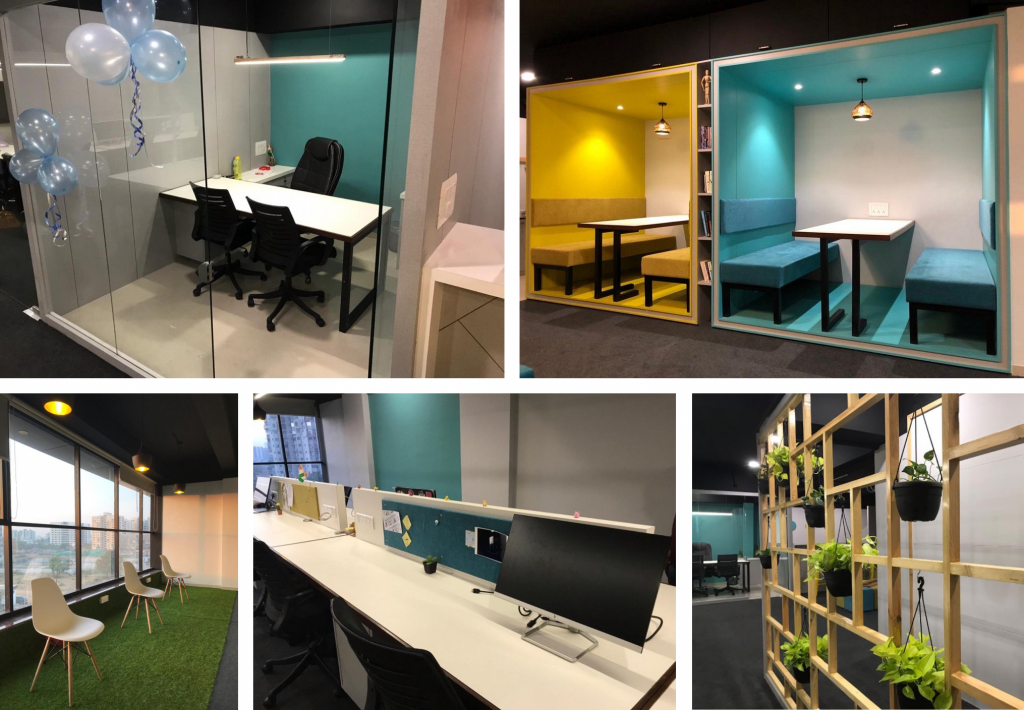 Personal milestones
We've shared many professional milestones with you, along with that, 2019 has been a year of personal milestones. We're happy to inform you that, this year our 2 team members Dalpat Prajapati and Arpan Rank got married. Iconscout wishes them a happy married life.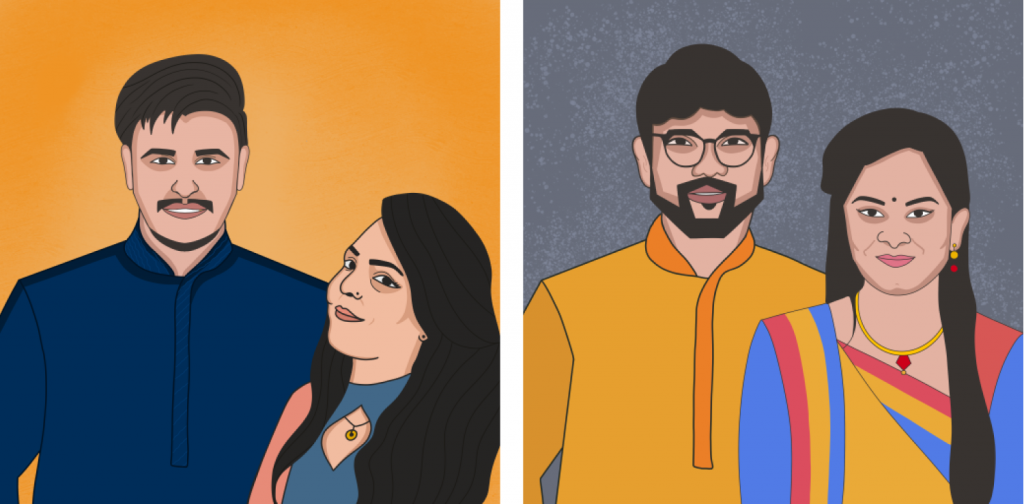 ---
That's all the updates from 2019. We would like to thank all our users, creators, critics, and supports for their continued support and encouragement. We have tried our best to provide our users with more innovative tools and doing so empowering our creators. Goodbye, 2019 and let's make 2020 more creative.