Teamwork strategy in business. Illustration

3 Views
Illustration ID

1410428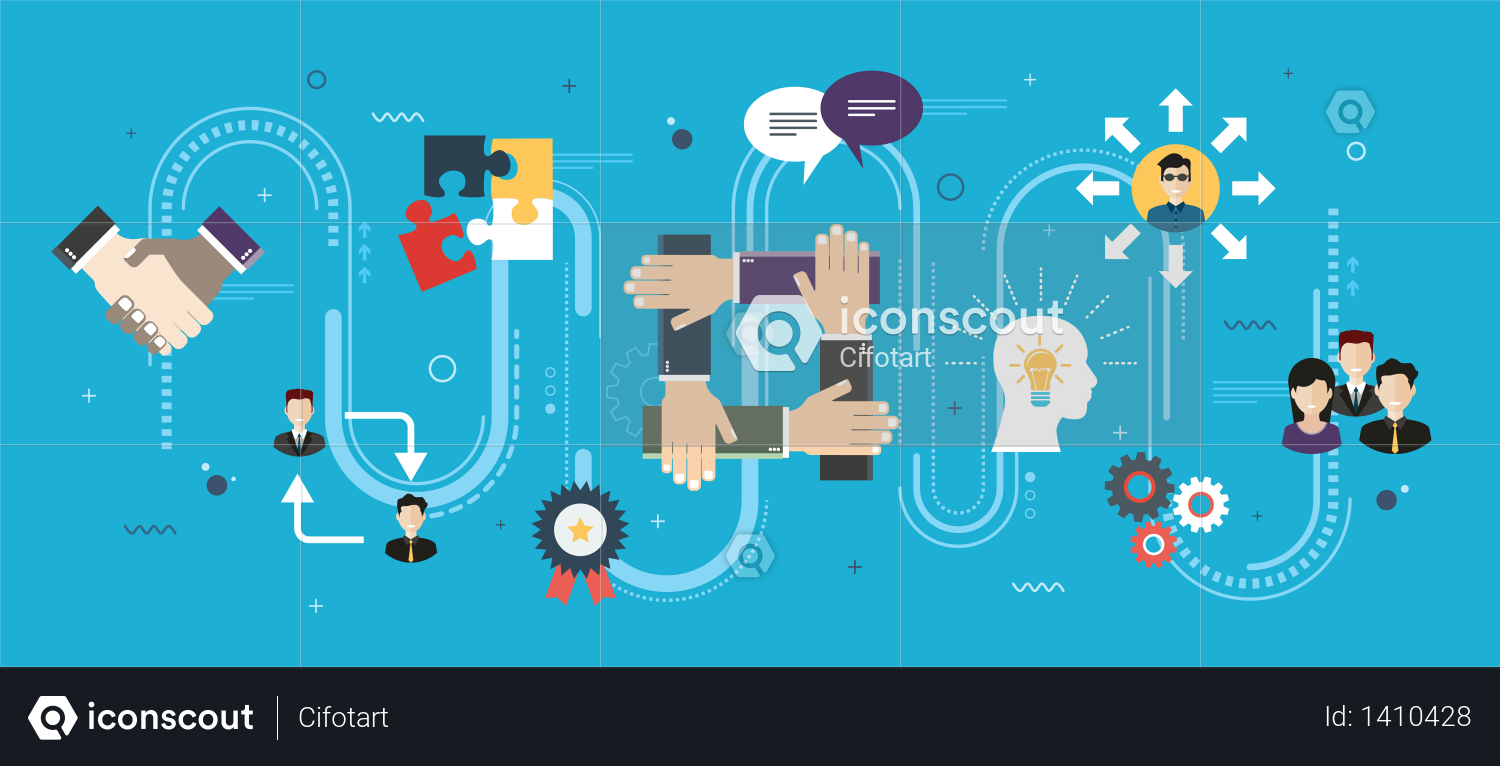 Tags
Single End product- Limited sales. Physical production up to 1.5M copies. On Merchandise: up to 2000 units.

Physical Unlimited License

Single End product - Unlimited sales. Unlimited Physical production. Unlimited use in Merchandise.
You'll get 7425px ✕ 3300px high resolution original file.
Description
Cooperation and collaboration.Teamwork strategy in business. Negotiation, teamwork and collaboration in business .Internet website banner concept with icons in flat design vector illustration.
Specifications
File Types

Compatible Apps

Dimensions

7425 ✕ 3300

Size

3.26MB