Online shopping and e-commerce Illustration

1 Views
Illustration ID

1410413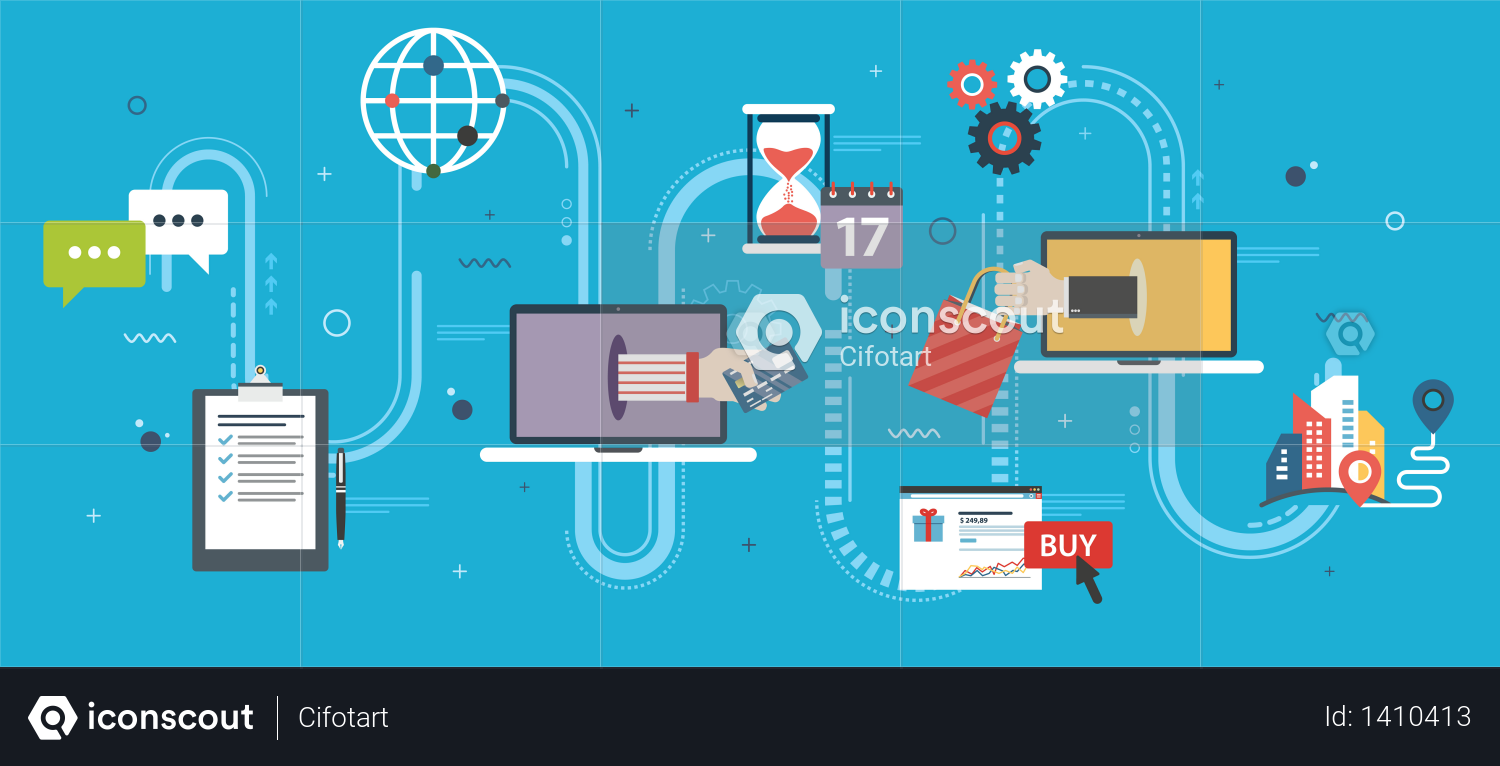 Tags
Single End product- Limited sales. Physical production up to 1.5M copies. On Merchandise: up to 2000 units.

Physical Unlimited License

Single End product - Unlimited sales. Unlimited Physical production. Unlimited use in Merchandise.
You'll get 7425px ✕ 3300px high resolution original file.
Description
Store, online shopping and e-commerce. Buy, sale, payment and delivery of product. E-commerce, online shopping, credit card, laptop, support and delivery icons. Flat design vector illustration.
Specifications
File Types

Compatible Apps

Dimensions

7425 ✕ 3300

Size

3.17MB