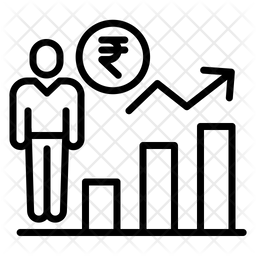 Tags

Single End product- Limited sales. Physical production up to 1.5M copies. On Merchandise: up to 2000 units.

Physical Unlimited License

Single End product - Unlimited sales. Unlimited Physical production. Unlimited use in Merchandise.
You'll get SVG, PNG, PDF, EPS, ICO, ICNS & other formats.
Description
This Rupees Investor icon is in Line style available to download as PNG, SVG, AI, EPS, or Base64 file is part of rupees icons family.
Specifications