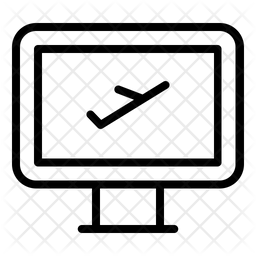 Tags

Single End product- Limited sales. Physical production up to 1.5M copies. On Merchandise: up to 2000 units.

Physical Unlimited License

Single End product - Unlimited sales. Unlimited Physical production. Unlimited use in Merchandise.
You'll get SVG, PNG, PDF, EPS, ICO, ICNS & other formats.
Description
This Online Flight Booking icon is in Line style available to download as PNG, SVG, AI, EPS, or Base64 file is part of flight booking icons family.
Specifications