Easter – ' The holy week ' known for the uprising of the holy Jesus on the third day after his burial. This festival is celebrated with light and color with eggs symbolizing the beginning of happiness, a new ray of light, hope and a new day. Here is a list of our top easter icons, illustrations, and photos that you can use for making beautiful invitations cards, or wishing your website visitors Happy Easter.
Easter Icons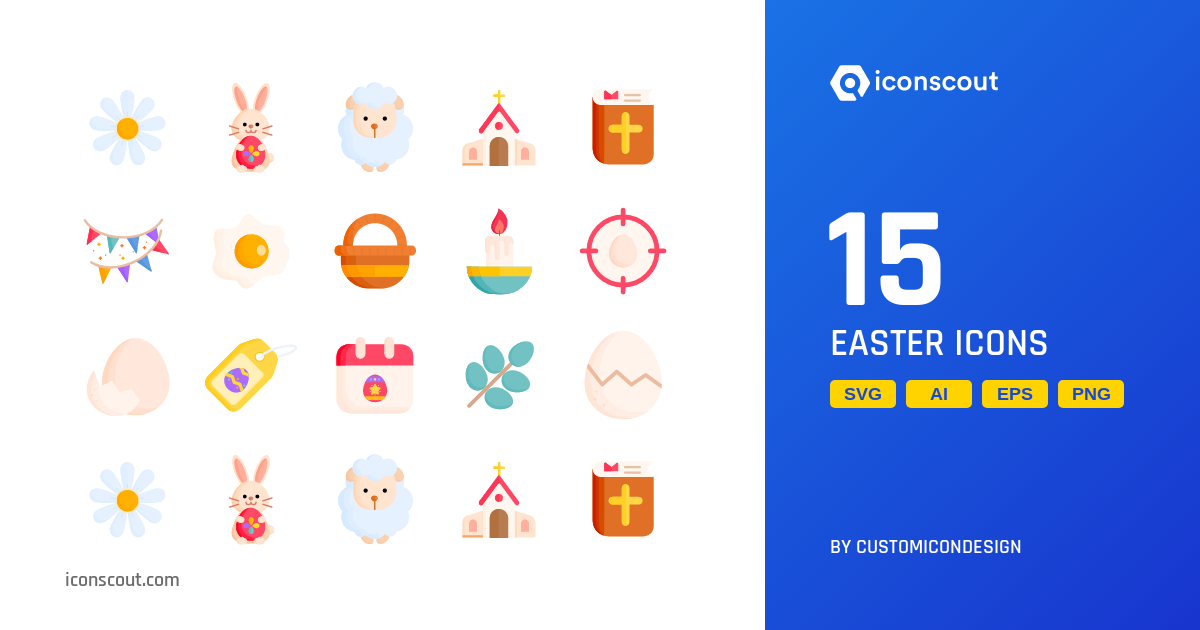 Festival of eggs and colors symbolizing the rise of Jesus after death. Here are a 15 icons pack created by the CustomIconDesign in beautiful and soft pastel colors in flat style available in SVG and PNG file type. These are royalty-free icons which can be edited in your desired colors and size using our Online icon editor. Flower icons, sheep icons, Jesus icons, etc. are some of the icons provided in this pack which can be used in numerous invitations and greetings cards for church ceremonies.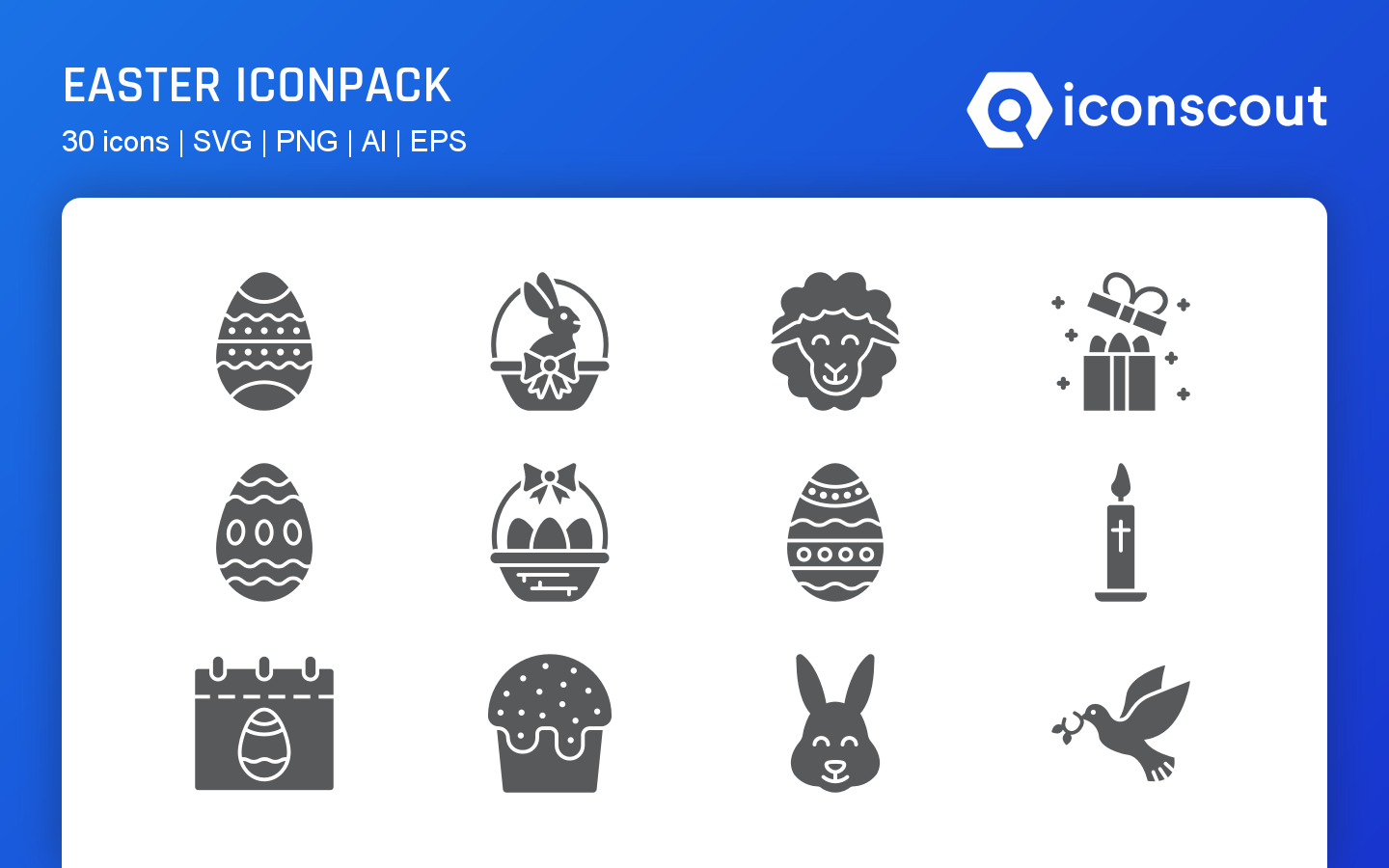 April in history was known as the month of celebration after the presence of goddesses was celebrated with a feast so here is an icon pack showing a great combination of old tradition and modern terms. These 30 icons are presented in Glyph style beautiful detailing done here. In the designers' language, it's a proper blend of positive and negative space. This icon pack is free for both personal and commercial use available in SVG and PNG file formats. It contains icons such as candle icons, bunny icons, spring icons, and others which can be used for labels, stickers, web or mobile applications, etc. You can now get all Iconscout icons in your favorite tool with our free Iconscout plugins.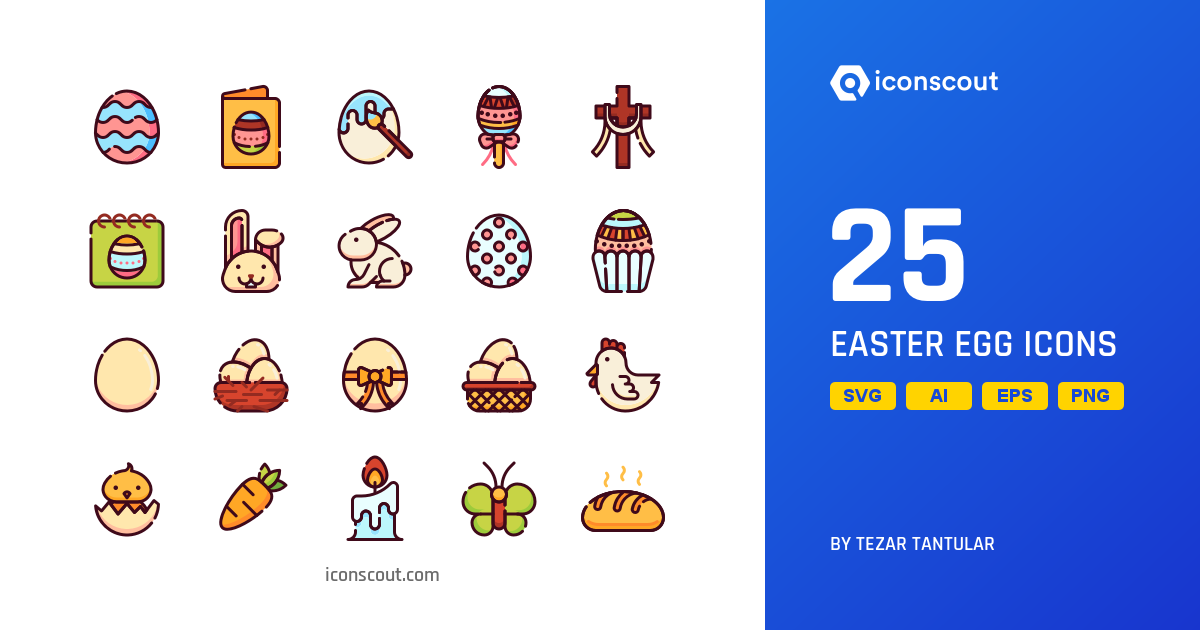 It is believed that just like Jesus came to earth for us every time we celebrate an angel comes bearing eggs with a bell calling us out, so here is an icon pack inspired by this. It is a 25 icon pack in a Filled Outline style designed with traditional and bright colors. It contains icons like Carrot icons, Bible icons, Angel icons, etc. These icons are available in SVG and PNG file formats from 16px to 512px size. These can be used in merchandising and packaging.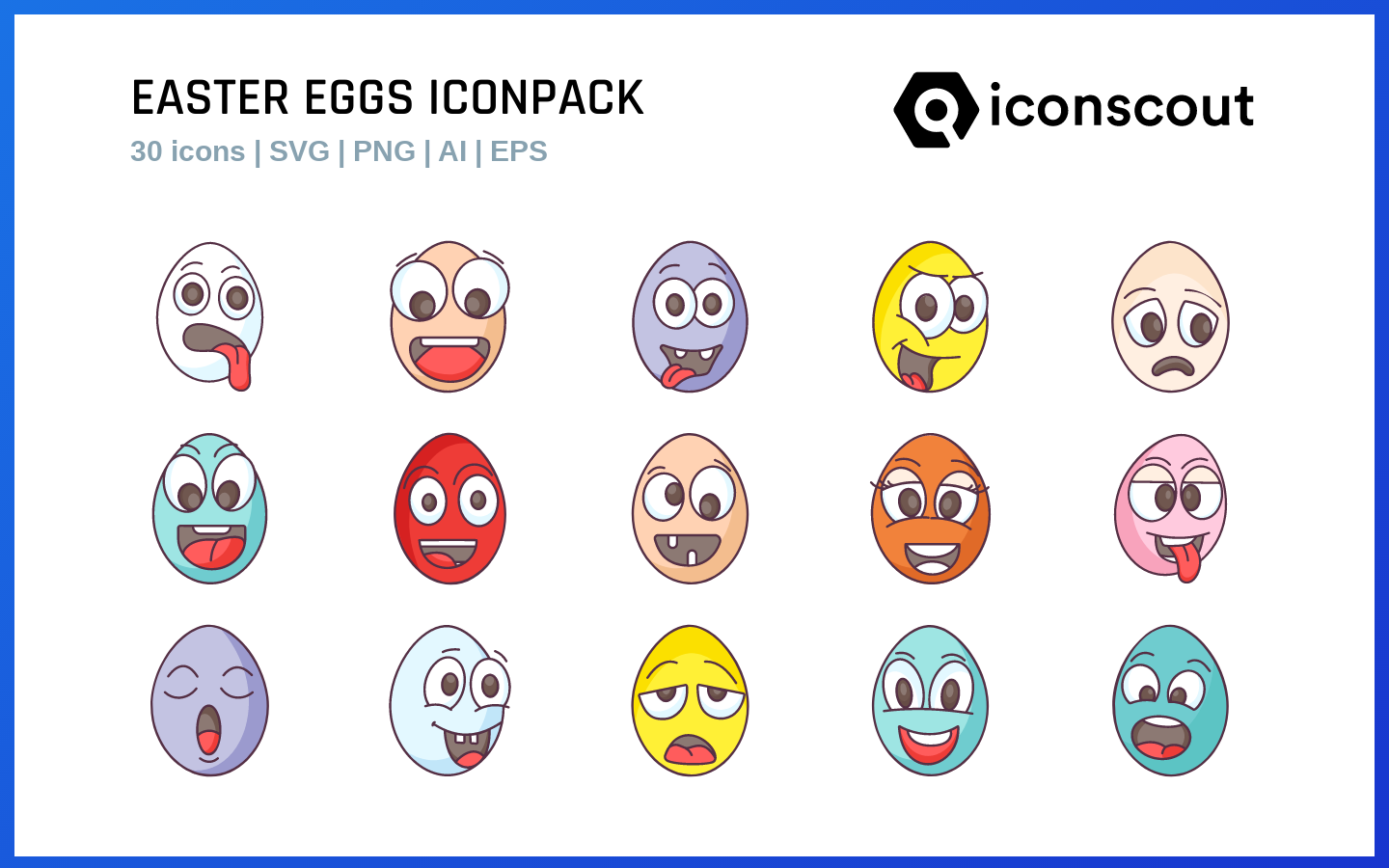 Easter is the time where people get out in the garden with their paints and let their imagination display on those eggs letting it run wild. Here is an icon pack with 30 icons showing all different types of emotions in the form of an egg for examples like Happy egg, angry egg, sad egg, and even nerd egg, etc. it is in Filled Outline style in SVG, PNG file format available in plugins as well. These icons can be used in brochures, websites, mobile apps, etc.
Easter Illustrations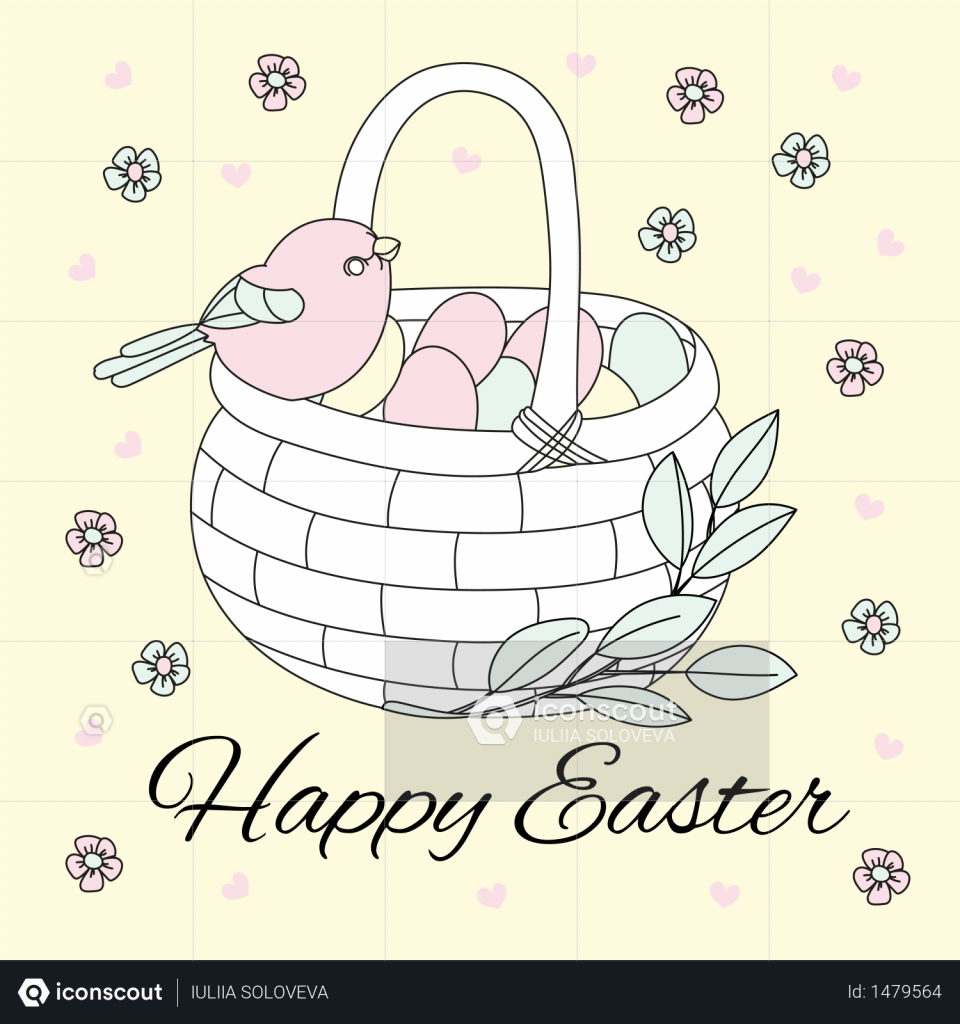 It is a beautiful illustration demonstrating the essence of easter. It illustrates a white basket of eggs filled with soft and pastel-colored eggs with a bird sitting on the edge of the basket looking over the eggs.With beautiful flowers in the background along with a stem of a leaf at the base of the basket.
Don't forget to check our Free Illustrations library.
Easter Photos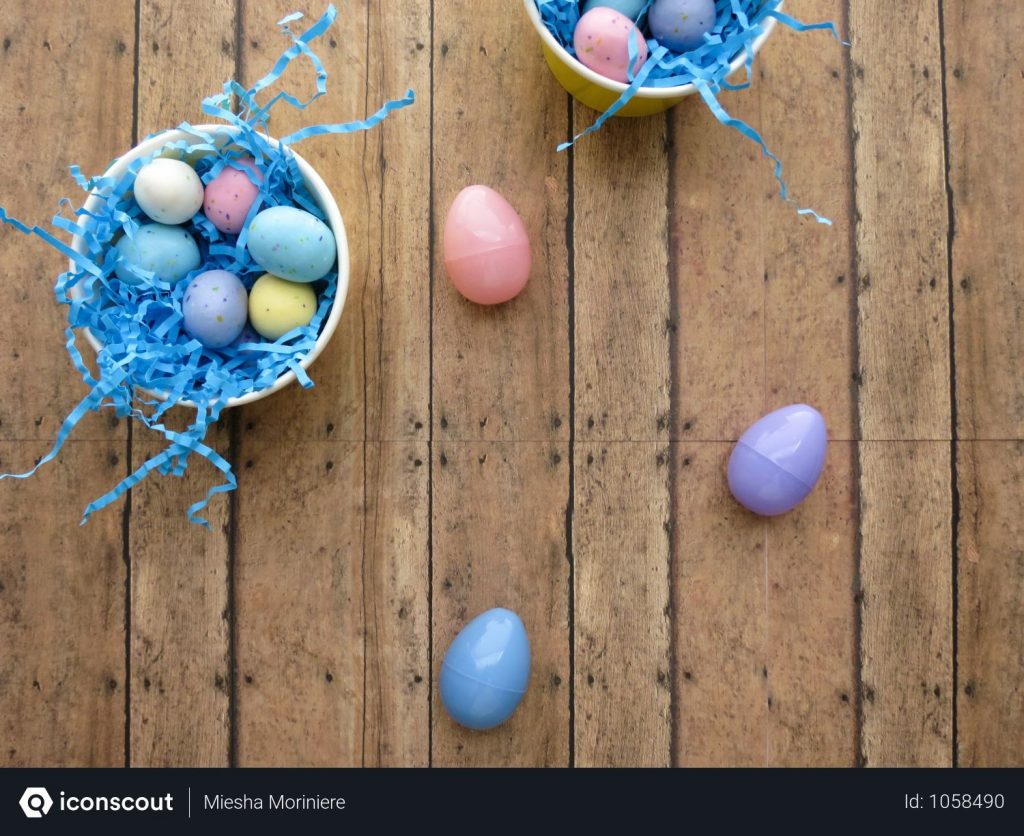 Stock photo with a beautiful wooden background and colorful eggs popping up. This free photo is in JPG format and can be directly available in your favorite tools with Iconscout plugins. It is a royalty-free photo and can be used in hoarding, advertising, etc.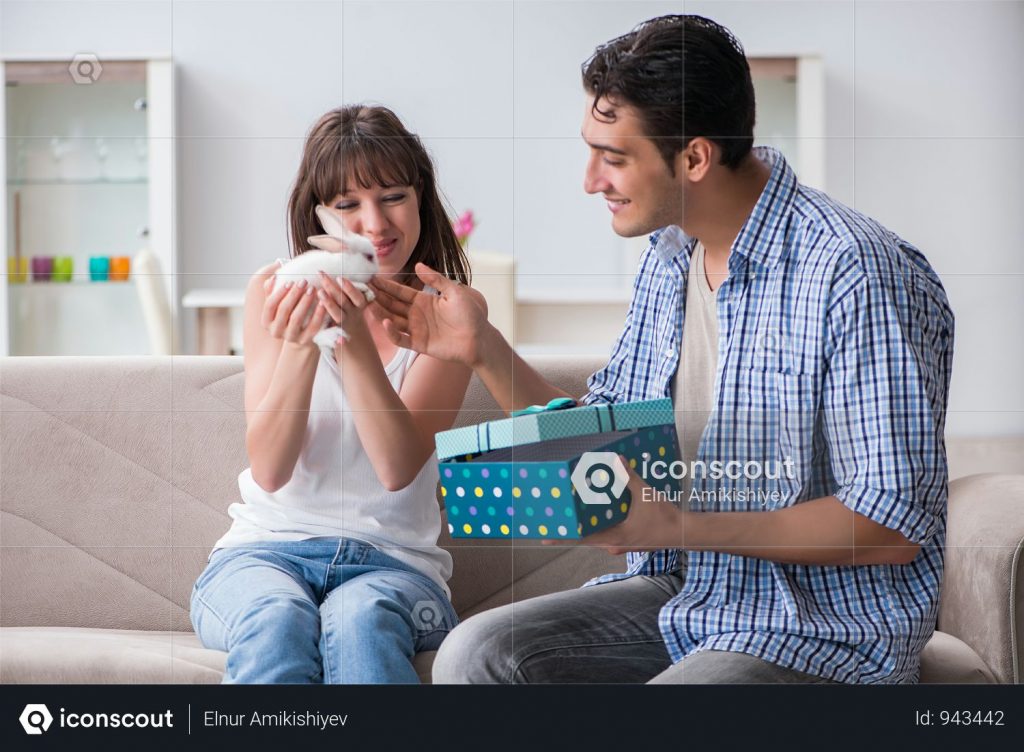 Stock photos of couples celebrating Easter where the husband gifts his wife rabbit on the auspicious occasion of Easter. Its a 4 stock photo pack that is free for both personal and commercial use available in JPEG file format. It can be used in brochures, calendars, websites, etc.
We update our photo library regularly and add thousands of new photos every day. You can check the latest photos here.
We hope that you will find these resources very helpful for your project. Visit Iconscout for more such assets. We will bring another list of assets next week. Till then, Happy Designing!!