We believe that in Startup Eco-system support is the key aspect for growth. Since our inception we are helping other startups in one or other aspects and were thinking about how can we provide them continuous support. We can say it's in the DNA of the Iconscout.
Today, we are happy to announce our Startup Plan – "Specialscout Plan" to support free icons for Startups Eco-system. Being a startup, we will be happy to help them in building their Prototype/MVP/Products. Along with Startups, we are opening our doors of free icons to Students, Event Organizers & NGOs who are continuously working to make world a better place.
We are thankful to our contributors who have provided their icons absolutely for free for this social cause under "Specialscout Plan".
Benefits of Specialscout Plan:
60 premium icon downloads per month for 3 months
Get access to 40,000+ icons
Use them for commercial purpose
Developing your prototype, MVP, Product or your educational projects
Request an Icon Priority access
We recommend you to give credit to respected designers for their work
The eligibility criteria to get access to "Specialscout Plan":
Startup should be less than 5 years old
Students pursuing school or higher studies
Registered NGOs working for society on non-profit basis
Event organizers for their participants and winners
Anyone who matches above criteria can apply for these exclusive plan and enjoy 60 premium icon downloads per month for free.
Steps to Apply for Specialscout Plan:
Go to https://iconscout.com/special-scout-plan-for-startup-students-hackathon-ngo
Click on "Apply Now" button

Fill your Name, Email and some words on how will you utilize this plan. (Please mention in which category you are in, i.e. Startup/Student/NGO)

We will mail you the activation link for your "Specialscout Plan" on your email id within 24-48 hours.
Happy Downloading!
Don't forget to mention the name of designer. Help them to build their reach!
Note: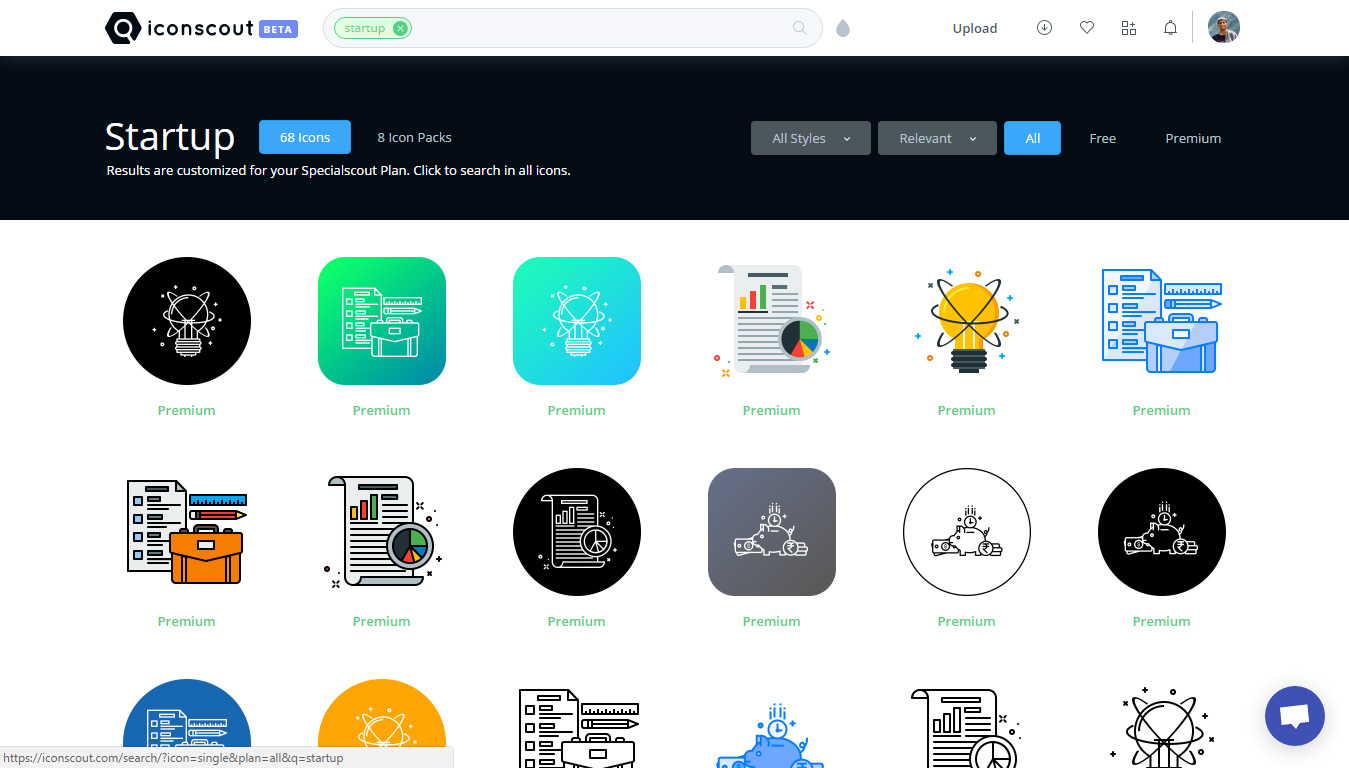 Once you have this subscription, your default search will be filtered for "Specialscout Designers". To search for all the icons from every designer, please click on the link given below the search title. Find the screenshot below for reference.
---
Also published on Medium.