The fascinating feature about human brain is that it processes visual information approximately 20 times faster than mere texts. Keeping this simple fact in mind, the organizations, since decades have been trying to reach out to their audience through a visual entity – Logo.  
While creating any website or mobile application we need logos of some brands or any company. But with Google having by our side finding any logo isn't seem difficult. However when its come to find SVG file of that logo then it becomes difficult.
To save your time and free you from burden of finding logo every time, we are bringing LogoDrop. LogoDrop is Sketch Plugin to get brand logos right into Sketch App . This simple and easy-to-use tool empowers one to embed logos directly into Sketch App by just drag and drop.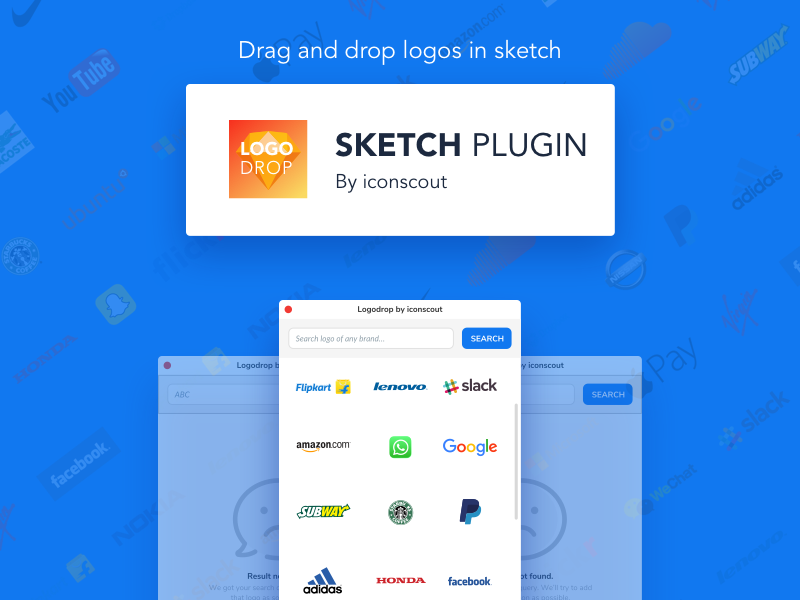 Where to download LogoDrop?
LogoDrop is open source plugin. You can download it from GitHub. Download here.
Installation
There are two ways in which you can install LogoDrop. One is Easy Install and other is Manual Install.

Easy Install
With Sketch Runner, just go to the install command and search for Logodrop. Runner allows you to manage plugins and do much more to speed up your workflow in Sketch. Download Runner here.
Manual Install
How to use LogoDrop?
LogoDrop is very simple to use. Run the plugin from the plugins menu or you can use the shortcut cmd + shift + f. Search for logo you want in search bar for e.g. Facebook. Then hit enter and there you go. You'll find all the logos of Facebook. Now simply Drag and Drop the logo.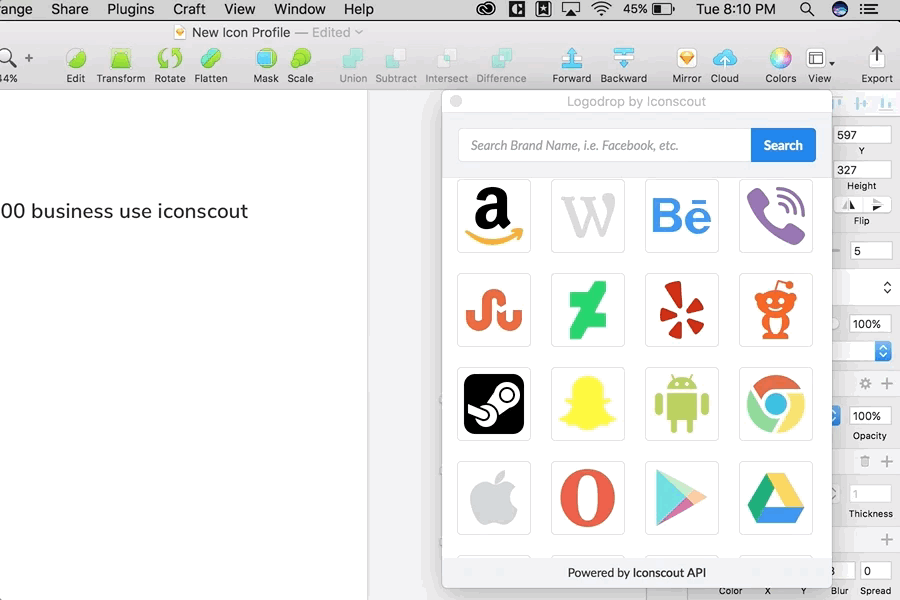 Powered By Iconscout
LogoDrop is powered by Iconscout. LogoDrop is released under MIT License. All the Logos on provide by LogoDrop are intended for design inspiration purpose, or to represent respected organization, company or brand. They are trademarks or service marks of the respected companies and brands. Other names may be trademarks of their respective owners. For detailed information about how to use any logo please check out their branding and usage guidelines on their sites and legal documents.
Product Hunt
LogoDrop is now on Product Hunt also. Please upvote us there.
Here's the link: https://www.producthunt.com/posts/logodrop
Iconscout is also bringing some more exciting plugins in near future. Signup to our newsletter to know more about it.

---
Also published on Medium.