Yesterday, Instagram announced the new feature called- 'IGTV', which may change the definition of an interactive content industry! IGTV will let users upload videos up to 15 minutes long and share it with communities.
As Kevin Systrom mentioned in his recent keynote speech, around 60% of teens prefer the mobile device to watch content than to TV. Day-by-day the demand for content and platforms for providing the same are increasing and this feature will help Instagram to stand out!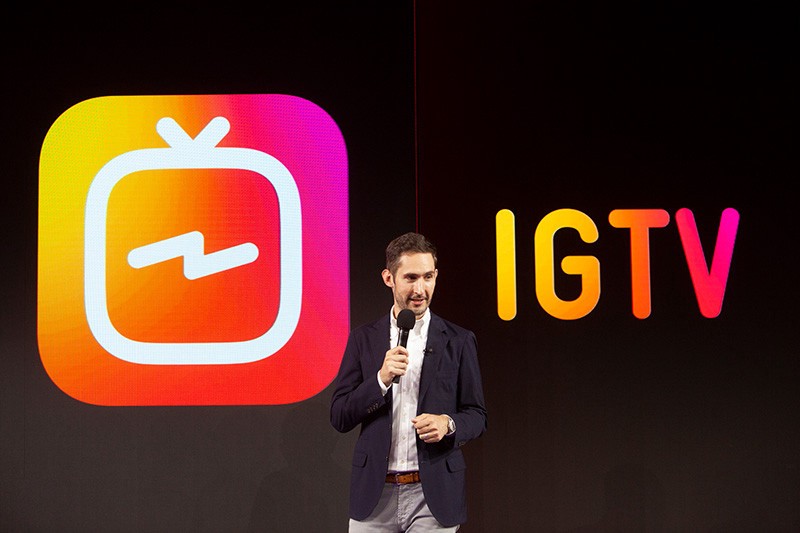 In 2010, Instagram was launched which let users upload photographs and help to put different filters on it to make that photographs cooler. As time passed, people welcomed and loved the Instagram and now, it becomes one of the most loved social media platforms along with Facebook, Twitter, Snapchat, and WhatsApp.
This feature might give competition to YouTube and other content streaming platforms as it gives the unique set of features to creators, brands, and communities.
Let's go through some of the functionalities of IGTV!
Mobile-First
It means video will be vertical formatted and made(by creators across the globe) to watch on mobile-device, so you don't have to rotate your device or watch it in a tiny little square screen, it'll be full screen-vertical video player which will almost use your entire screen!
When we tap on the screen, it shows basic details like views, comments and some interaction buttons- like, comment, share and browse! It's a full-screen video, so we can experience bezel-less streaming!
Easy to use functionalities
Seeking video backwards or forward as easy as YouTube. Just tap the left or right screen for seeking forward or backwards respectively.
No need to install the additional app
As it will be an integral feature of Instagram itself as DMs and other features. You just need to update your app and you can see IGTV icon just beside the DM/Message icon and all IGTV videos will be shown right below the user's bio along with his/her highlights.
Although, you can install a standalone IGTV app from both the app stores for iOS and Android if you have extra space in your phone!
Connect your facebook, connect your audience
As of now, you can't connect your personal Facebook account with IGTV app but you can connect your Facebook page- whether it's business page or not, and whatever you upload on IGTV you can upload it on your facebook page.
Longer videos, greater fun
Last but not the least, Instagram removed 1-minute video barrier and now the user can upload a video of duration up to 15 minutes, which may be a tough competition to YouTube because to be frank it is not great for vertical videos for at least now and consumer/creators have much interest in the Mobile-first content.
Missing feature
As of now, there is no option to shoot a video with Instagram's integrated camera, you have to upload it from your Gallery only. But we may expect one dedicated camera feature with lots of extra video editing effects like background tracks, text, stickers and what not!
Signing off, Happy IGTVing to everyone!