After the last few months which have proved to be very challenging we are again at the start of a new beginning with unlock1.0. With the widespread coronavirus, and social distancing we have not backed down from providing new and better services to our users. Today we are here to inform you all about our product update for the month of May.
Iconscout has been working hard continuously day and night on new features. We believe in creating new features as well as, improving the existing ones for our users. In our last update, we had introduced the new features for our users. This time we have kept the users as well as contributors in mind and created this update.
Let's see what's new for our Iconscout users from May.
---
Quick view for Icons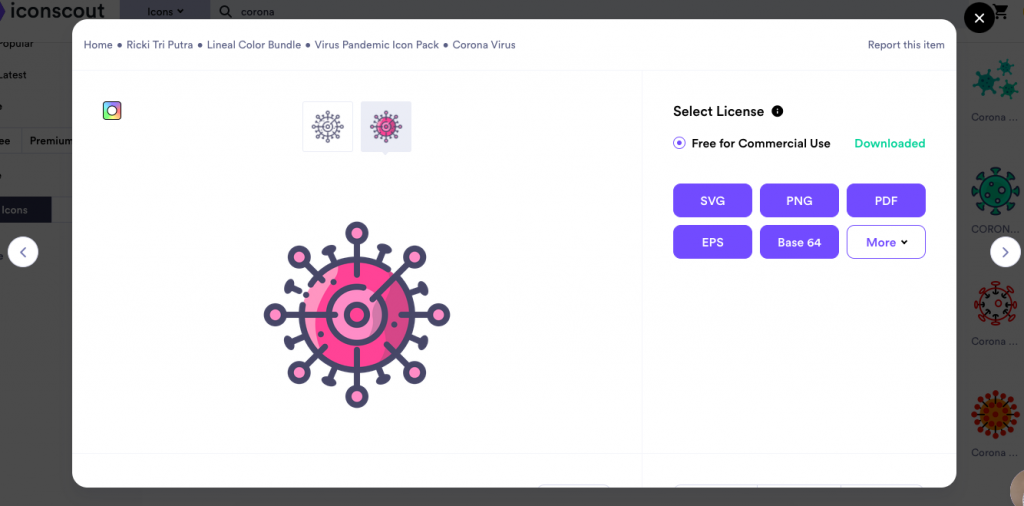 Earlier when the user used to click on the icon to view them it used to open in a new tab. But now with our quick view feature the icon is viewed in the same window. By clicking on the icon a model box opens where the user will be able to have a proper view of the icon without jumping to another tab. Now users can edit the icon, download, or add to their cart from this model box itself. By clicking the next or previous button you can easily switch between icons.
New Contributor Profile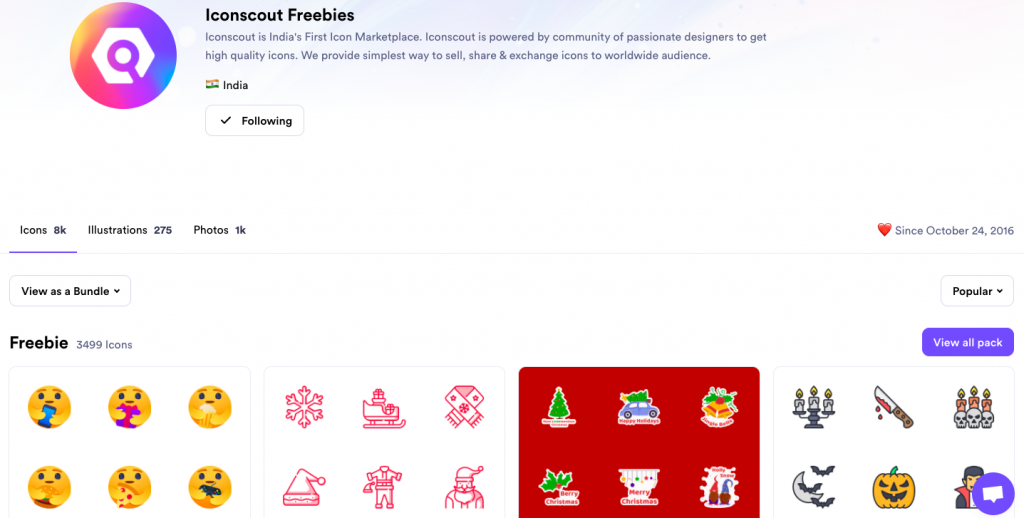 Iconscout is powered by the contributors all around the world who put up content on Iconscout regularly for our users. We have always considered contributors as part of our team. This time around we decided to improve the contributor profile which can showcase their work in a better way and contributor can also represent it as their portfolio.
We have created a whole new layout for the contributor profile. It starts with the name, introduction, and all these contributors are categorized based on their country. To follow them just click on the follow button and you will see their assets directly on the website and also in plugins. Further, you will find options in a tab for various resources like icons, illustrations, and photos making browse for users easier. You can switch between single item, pack view, and Bundle view easily.
Another important update we introduce in the contributor profile is the Bundle.
Contributor Bundle Profile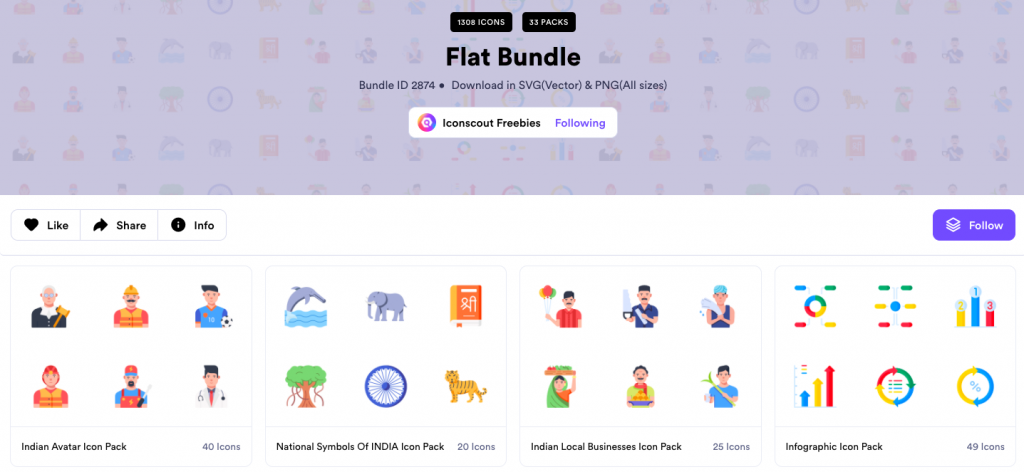 We are introducing a brand new feature that is the Bundle. It is very simple to use. Let's take an example if you are following a contributor and want his icons in flat style then this feature allows you to browse through all the flat style icons in one place. It contains icon packs of various categories enlisted in one place thus forming a bundle.
Advantages:
Easy for the user to follow their favorite contributor and their style. If you are following a contributor and like a style they create then you can easily access those resources. Users can easily download and purchase thousands of icons at once. Moreover, you can easily access followed designers and their bundles in our Plugins.
Easy navigation to Contributor Profile and Pack Profile using Breadcrumb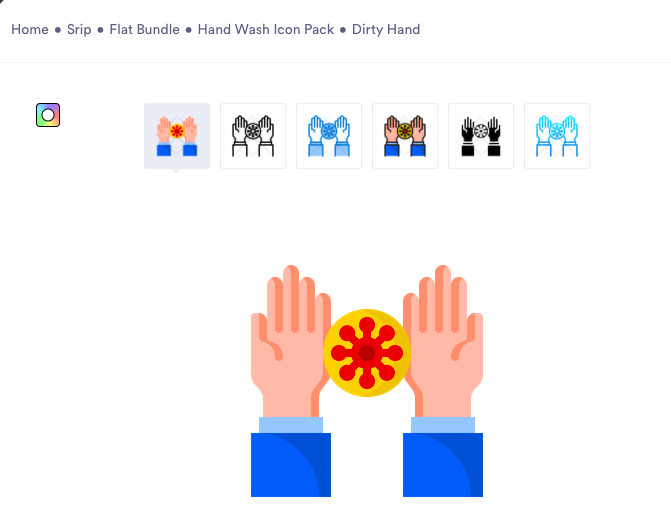 First, let us address what is a breadcrumb? You can see the image given above. It has a row showing you the path of the icon. From home to Srip that in this case the contributor name followed by name of Bundle that is a flat bundle, hand wash icon pack which is the pack name, and at last dirty hand that is the icon name. This is known as the breadcrumb.
Advantages:
This allows the user to access contributor profile, bundle, or icon pack just by clicking on it. Plus they can even trace back the location of the icon.
More Items from Bundle in Pack Profile for Icons and Illustrations

When you are in a single pack and scroll down, you will come across More packs from a bundle. This bar shows other packs available in the bundle the user is browsing making the search for similar types of style icon easy while scrolling below.
---
Improvements
We have made some improvements to the platform.
Icon Template
Image Template
Pack Template
Speed improvements in Search
Unicons
We always update our Unicons library by introducing new icons and styles. We also never fail to incorporate the feedback and improve in every way possible. Here is a list of new and updated icons.
New icons
Unicons in Line style
slider-h-range, silder-h, css3-simple, css-3, html5, html5-alt, wordpress, WordPress-simple, bing, draggabledots, file-graph, lira-sign, discord 
Unicons in Monochrome style
create-dashboard, setting, x-add, heart-break, tachometer-fast-alt, save, x, link-add, channel, channel-add, brackets-curly, code-branch, file-import, file-export, folder-open, comparison, rupee-sign, comment-add, slider-h-range, silder-h, css3-simple, css-3, html5, html5-alt, wordpress, WordPress-simple, bing, draggabledots, file-graph, lira-sign, discord 
Updated icons
Unicons in Line style
cart
Unicons monochrome
signin, signout 
---
That's all the updates from the month of April. Tell us which update you like the most. If you have any suggestions or work on anything, you can write to us on our Community forum.
Don't forget to check Iconscout to see the fresh content and try our new features. We will come up with new articles very soon. Till then, Happy Designing!