With the latest update, Icondrop now supports the new Plugins Panel in Adobe XD. The Plugins Panel in Adobe XD is a new surface in the interface, similar to the Layers and Assets panels.
The Plugins Panel lets XD users quickly access and launch installed plugins and interact with a plugin's functionality directly within the panel interface. Now you can take full advantage of the plugin without breaking your creative workflow and use the plugin right alongside the XD canvas.
Download Icondrop
Download the free Icondrop plugin from the XD plugin manager. After launching XD, click Add-ons, then Plugins to open the plugin manager. Search for Icondrop and install it.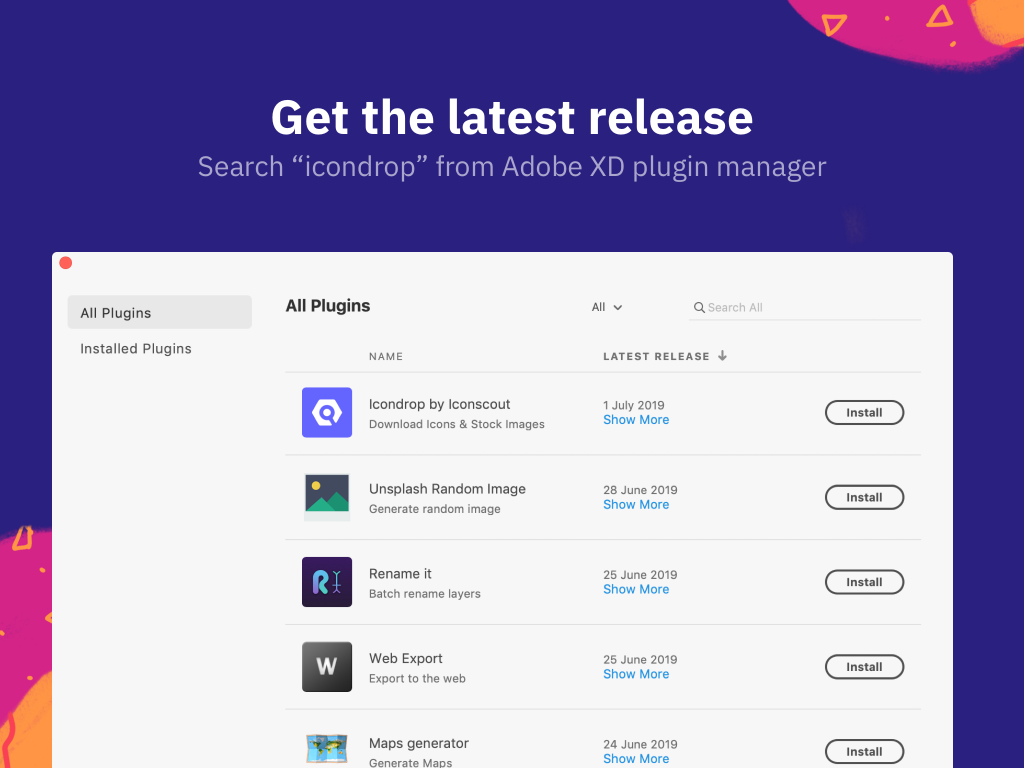 With our new update, we have put the power of the Icondrop plugin at your fingertips. Here are a few features.
Quick access to Icondrop plugin
One frequent piece of feedback we heard from our users was, they had to open the plugin every time they wanted to insert an asset. But now that hassle is over. With our panels update, you will always have the plugin available whenever you need it, right alongside the XD canvas.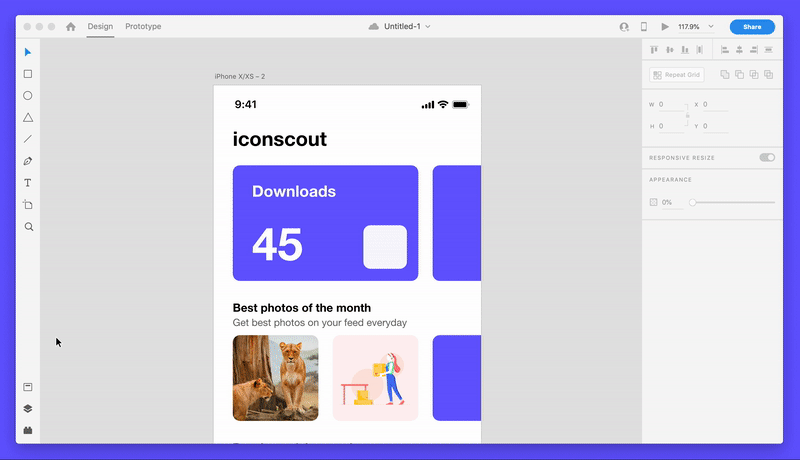 All the design resources: Icons, Illustrations, and Stock photos
Icondrop has a huge library of more than 2 million design resources which includes icons, illustrations, and stock photos. We're adding thousands of new assets every day so you'll never run out of assets reflecting the latest trends and new designs.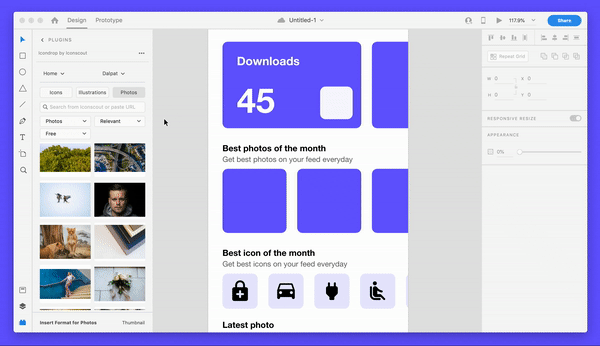 Advanced filters
With advanced filters such as different styles, orientation, the image with/without people, ethnicity, you can get the right asset for your design.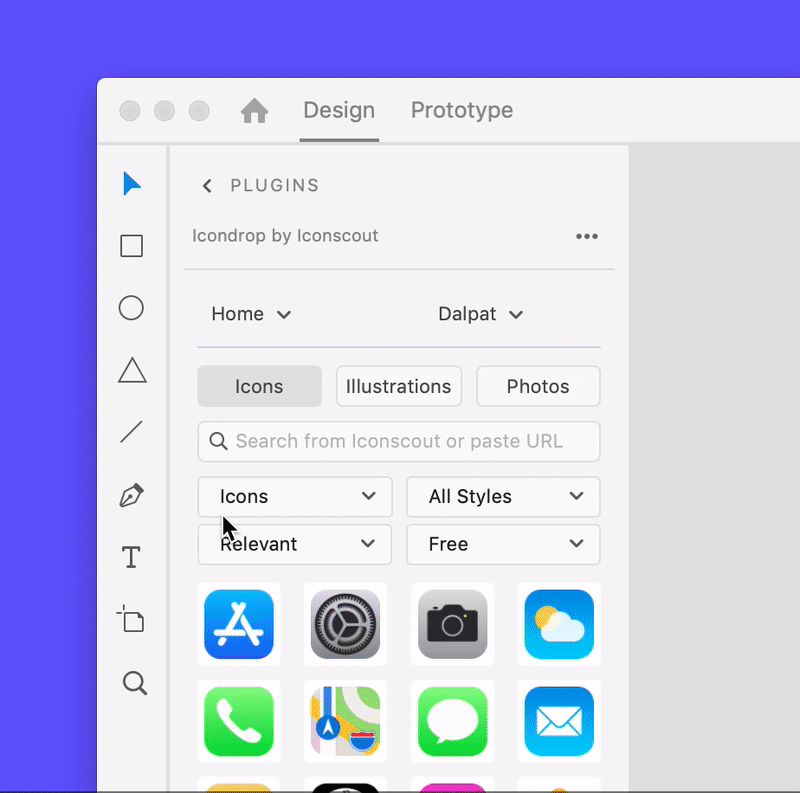 Your favorite designer profile
Designers tend to use similar style designed by a particular artist or specific library of assets like Google Material icons. With our update, you can now add your favorite designer profile and access their design assets instantly.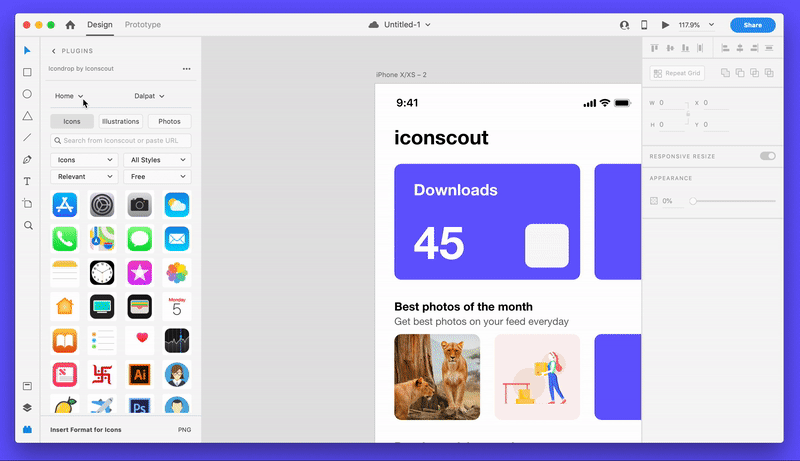 First, click on the Home button and add your favorite designer profile. After that, anytime you want to use those specific assets, click on Home and select profile. It will only showcase assets from that designer.
Insert with just one click
Every time you want to add an asset to your design, simply click on the asset to insert it. This makes all your operations much faster. Select the shape where you want to place the asset, search for the asset in the plugin and just select the right asset and it will be there.
With the latest update, you can also select the file format you want to insert. For example, you can insert SVG or PNG icon file in your design.
More about Icondrop: https://iconscout.com/icondrop/for-adobe-xd