Hello folks! We are in the fourth week with our Free Design Assets blog.
This time we've picked 2 stock photo packs and 3 icon packs from Iconscout. These assets are totally FREE!!
We are thrilled to launch our much-waited product Myscout – All in one Design Assets Management tool for Individuals and Team. With Myscout, you can organize, manage and share your design assets like never before.
Myscout provides you design assets cloud to store your entire design library and make it available directly in work tool via Myscout plugins.

---
Free Stock Photos
Friends Hanging Out Photo Pack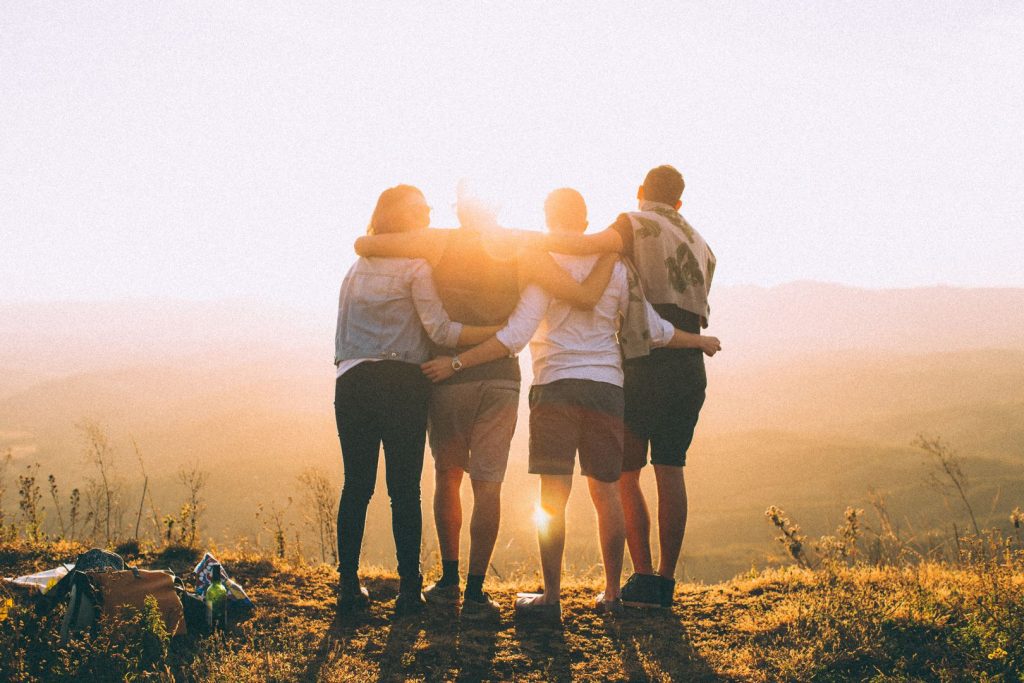 A certain group of young adults hanging out at different place including mountains and cafes. This beautiful moments captured by Helena Lopes . These photos may useful for your vlog, article, videos, wallpapers, etc.
Aurora Photo Pack
Here's the beautiful nature beauty polar lights at night stock photos by Jonatan Pie. An aurora, sometimes referred to as polar lights, northern lights, southern lights, is a natural light display in the Earth's sky, predominantly seen in the high-latitude regions. You can use this photos as your desktop/mobile wallpaper, tamplets for photography sessions, websites, blogs, articles,etc.
Free Icon Packs
Food & Drink Icon Pack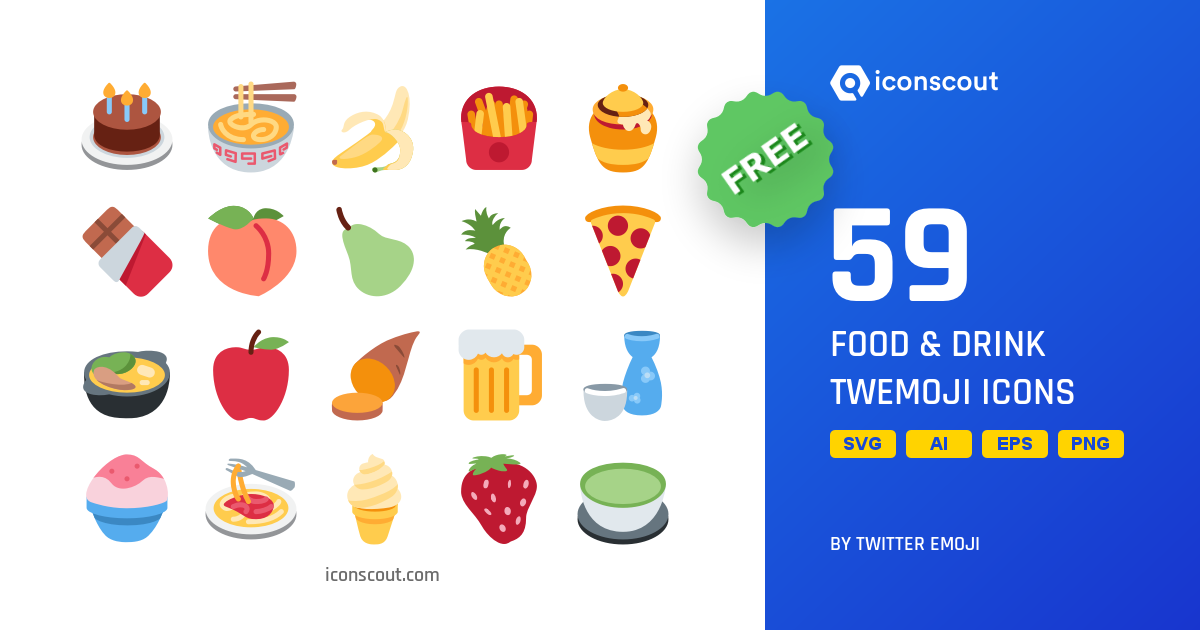 Here's the collection of 59 latest food and drink icons by Twitter Emoji . This icon pack contains icons like Peach, Donuts, candy, Ice-cream, and many more. These icons can be used for food tamplets, foodie websites, mobile application,emoji's, etc.
Sports Icon Pack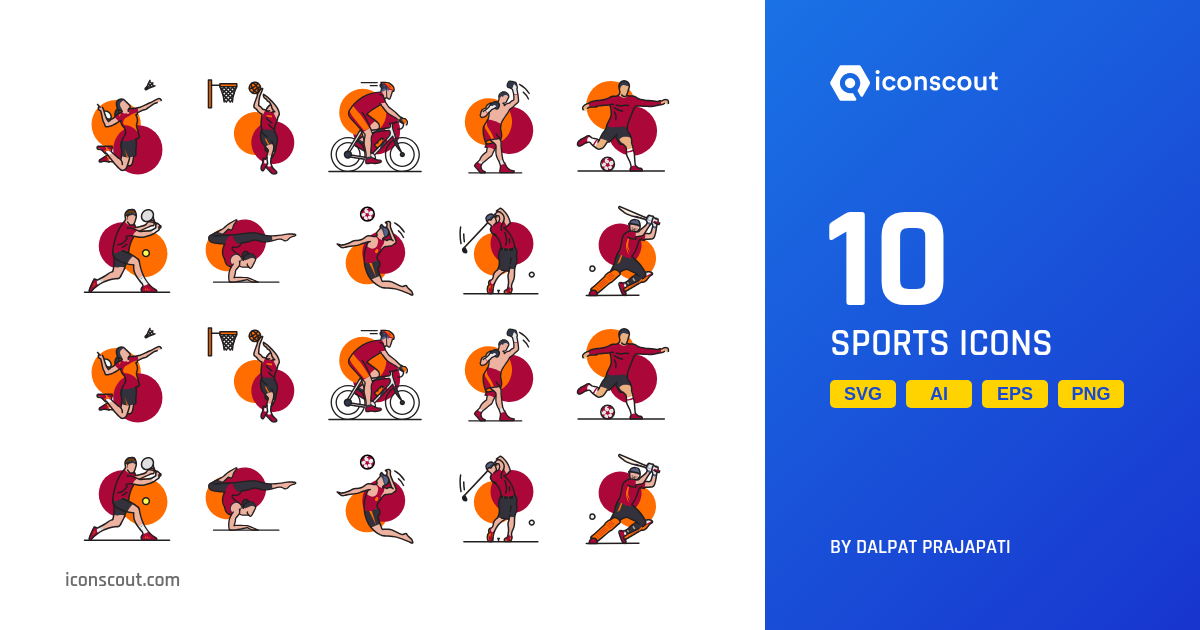 Beautiful collection of different Sports in colored outline style by Dalpat Prajapati. These icon pack contains sports icons like Cricket, Golf , Football, Badminton, etc and they're available in PNG, AI, EPS, SVG, ICO , etc.
E-commerce Icon Pack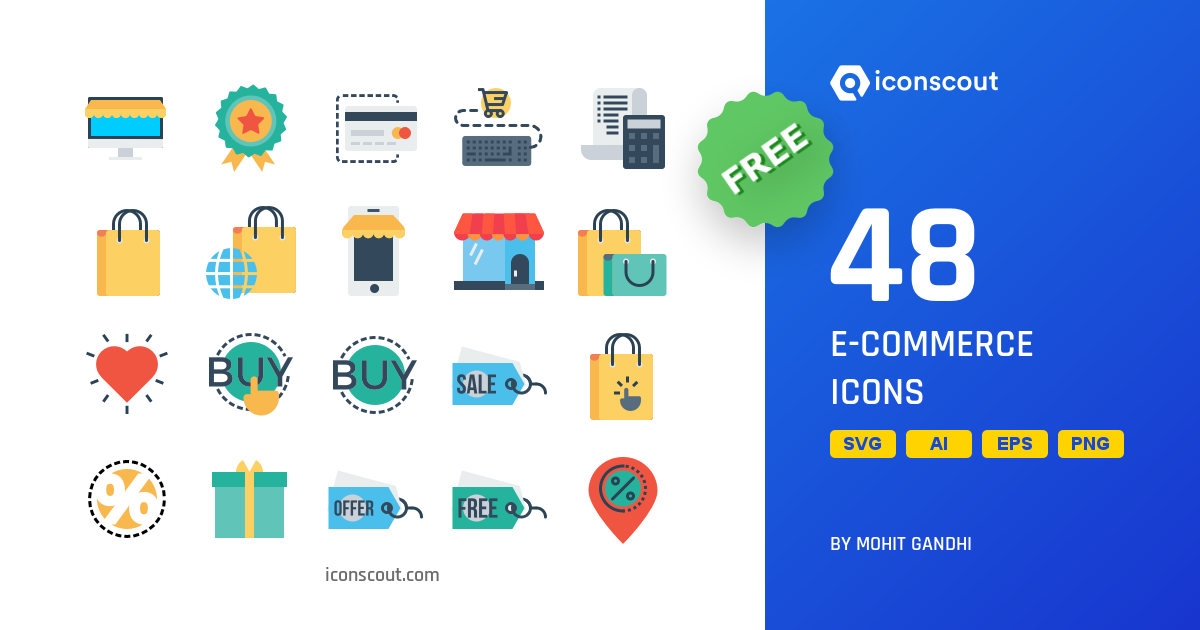 Third free icon pack of the week is E-commerce icon pack in flat style by
Mohit Gandhi . This icon pack contains icons like shopping bag, shopping cart, online shopping, website, bill,buy, etc. It may be useful for next project like online website or mobile application, template, etc.
Over to you
We hope that you will find these free design assets very helpful for your next project. Subscribe to Iconscout newsletter and never miss any free assets. Don't forget to check out Myscout our latest product. We will come up with another free collection next week. Till then, Happy Designing!!