Hello amigos! We are in the tenth week with our Free Design Assets blog.
This time we've picked Flowers and Nature Stock photo packs and Electronic devices and Fast food Icon packs from Iconscout. These assets are totally FREE!!
Don't forget to check out our latest products – Free Online Icon Editor and
Myscout. Using Online Icon Editor you can change icon color, icon stroke and even add tile to the icon to make it App icon ready. With Myscout, you can organize, manage and share your design assets like never before.
---
Free icon pack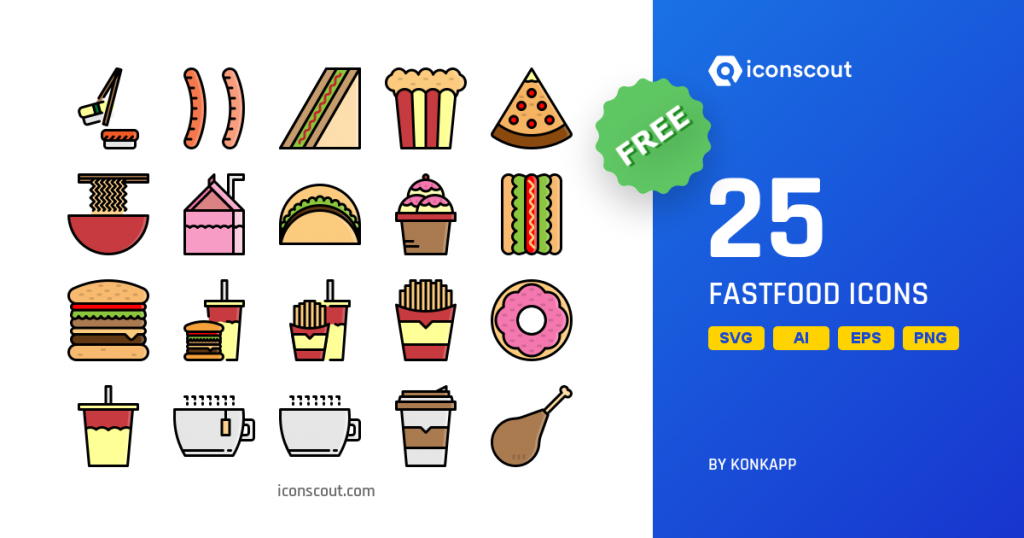 Here's first 25 free Fast food icon pack by KonKapp. Fast food icon pack includes icons like sushi, popcorn, pizza, burger, french fries, soft drink, hot tea, hot drinks, cake, bread, donut, and many more. These icons may be used in food application, restaurant menu, menu design, tamplets, food related blogs, advertisement, etc.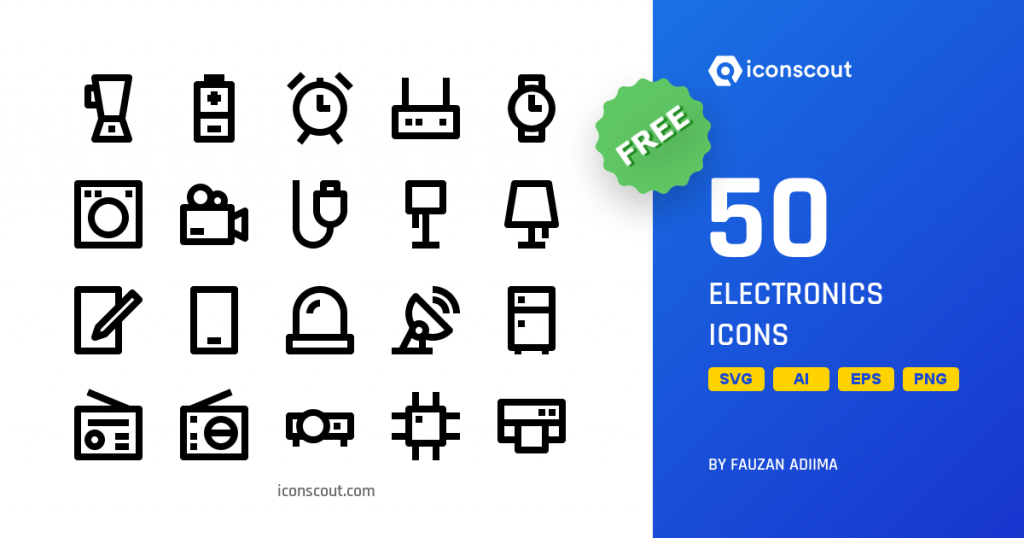 Icon collection of Electric appliances in Outline style by Fauzan Adiima. This icon pack contains icons like a blender, microwave, hairdryer, hair blower, headphone, printer, fridge, radio, washing machine, power drill, and many more. These icons are available in SVG, AI, EPS, and PNG format. you can also directly access all these icons inside your tool by adding Icondrop plugin.
Free stock photo pack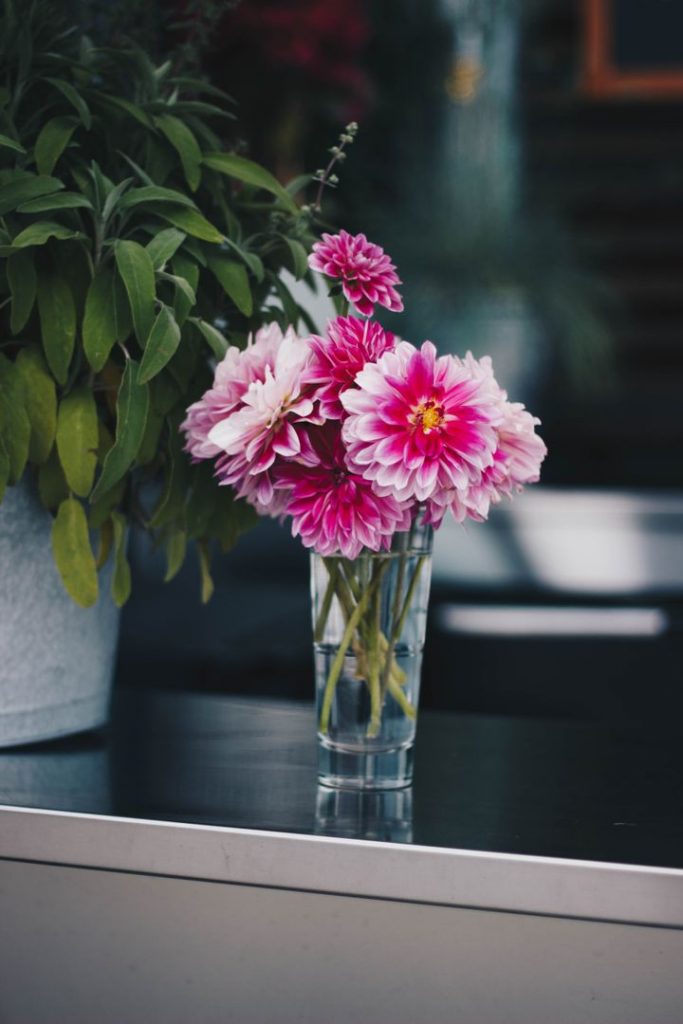 Pink Petaled Flowers in glass on table photo by Kristina Paukshtite. In flower Photo pack you get varieties of beautiful flowers in styles. You can use this photos as wallpaper, cover pic, in websites, blogs, articles, vlogs, etc.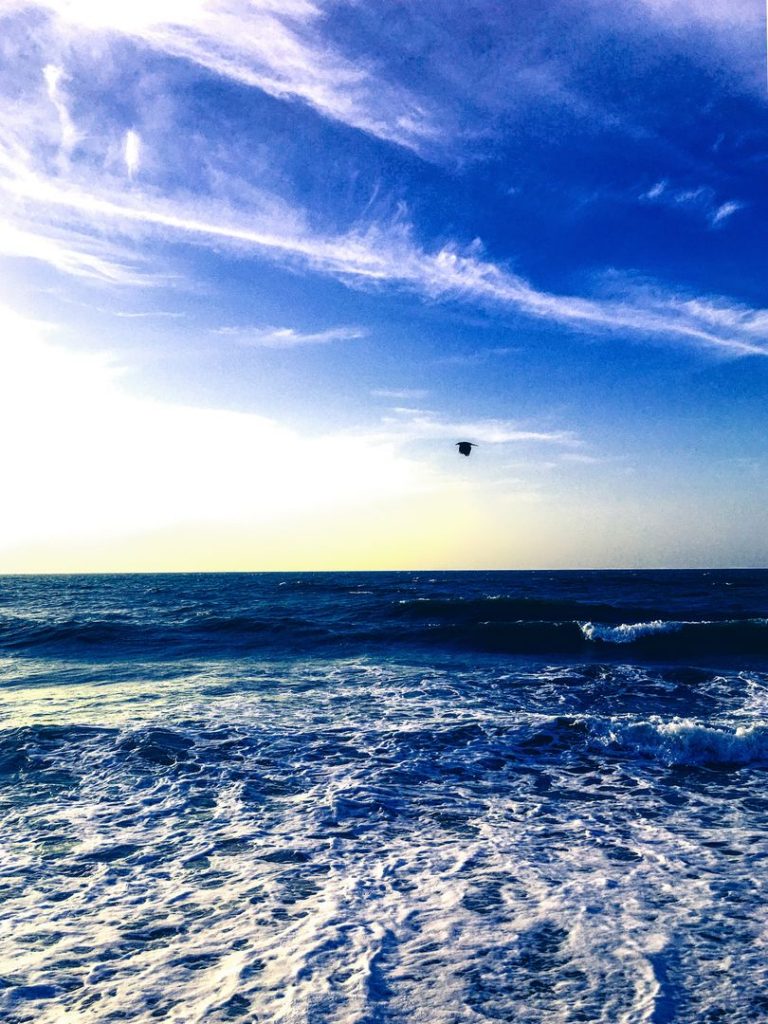 Photography of Water Waves Under Cloudy Sky Sadeep Sasanka Photography In this pack you get beautiful photos of nature. You can use this photos in your next project, application, website design, etc.
Over to you
We hope that you will find these free design assets very helpful for your next project. Subscribe to Iconscout newsletter and never miss any free assets. Visit Iconscout for getting thousands of free icons, illustrations, and stock photos. Till then, Happy Designing!!