When we are talking about Indian designers, a person that can never be missed is Paresh Khatri. Born in a lower-middle-class family, his journey of becoming who he is right now has been an inspiration for many young designers.
Paresh has been in this industry for more than a decade, constantly spreading his creativity. He has worked with companies like Adobe, Groupon, Housing, Salesforce, Kayako, Lux and many more. At present, he has been working with Busy and Steemconnect on Cryptocurrency.
To know more about Paresh Khatri, Iconscout's team members Varun Trivedi and Tarun Mangukiya got a chance to interact with him. Here's a full story.
Varun: We are interested in knowing about your early life. Please share some of its details with us.
Paresh: Well, as the financial stability of my family was not very good, I have done my education till 12th. My father worked in a Textile market so he got a very little salary, but my parents made sure to provide me with a good education. Unfortunately, after my 12th standard, he lost his job. My parents had done their best to satisfy all my needs, so that time it was my responsibility to stand by their side and support them financially.
In the initial days, in parallel to my studies, I did part-time jobs in pizza shops and hotels. But, working and studying does not go hand in hand and I had to make a choice; I chose the well-being of my family over my education. Later, like my father, I worked in the Textile market for almost two years. But as fate would have it, my cousin offered me a job at his friend's company Avinashi. I worked as an office boy serving tea, cleaning the office and doing other chores. Since school days, I was much interested in painting, so he offered me to teach the concepts of graphic designing after working hours.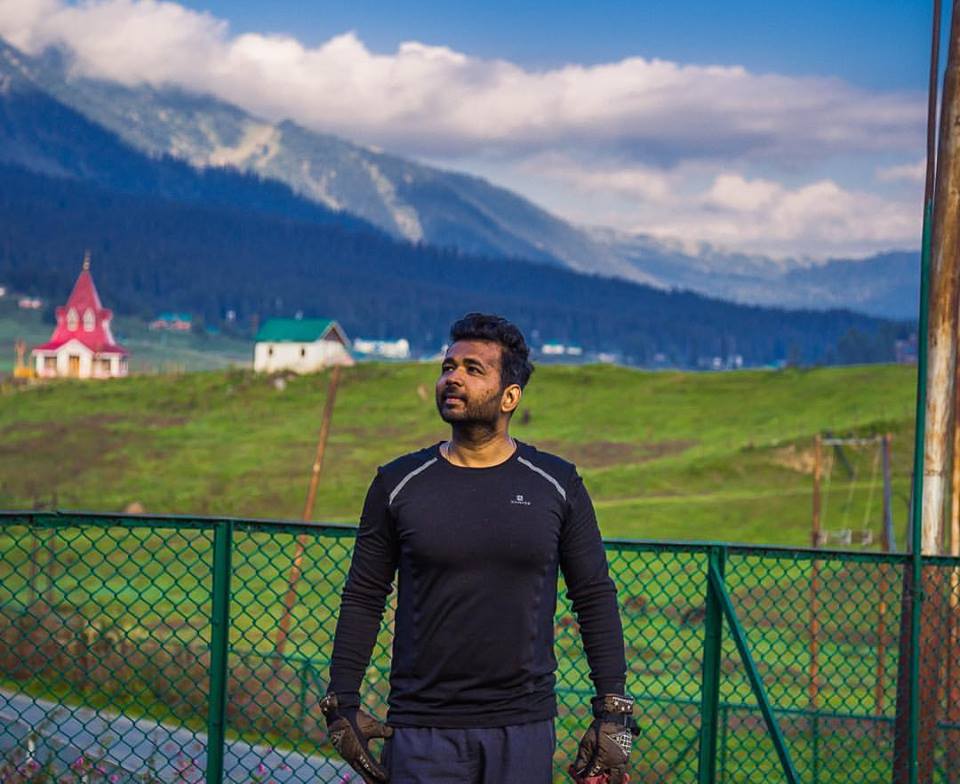 The first tool with which I interacted was Adobe Photoshop, initially, it was a challenge for me to learn it as I was not very comfortable learning it from the internet due to my low proficiency in English. But with the dictionary and the resources provided by him, it took me ten days to master the tool and start my journey of designing. To know more about the world of designing, I started interacting with the organization's designers and developers; taking interest in their work. Witnessing my curiosity and consistency, they started giving me minor tasks such as designing business cards, brochures, stationery designs, and websites. I invested my two years of life in doing this at the end of which Avinashi hired me as a junior graphic designer. I was associated with them from 2008 to 2012.
After that, I started participating in online design contests like 99designs and DeviantArt. On 99designs, I have won a couple of contests which became my additional source of income. Later, I left Avinashi and joined Neel Infotech where I worked for 2 years but at the same time, I started my Freelancing career.
Varun: How is your experience working with many big companies around the world?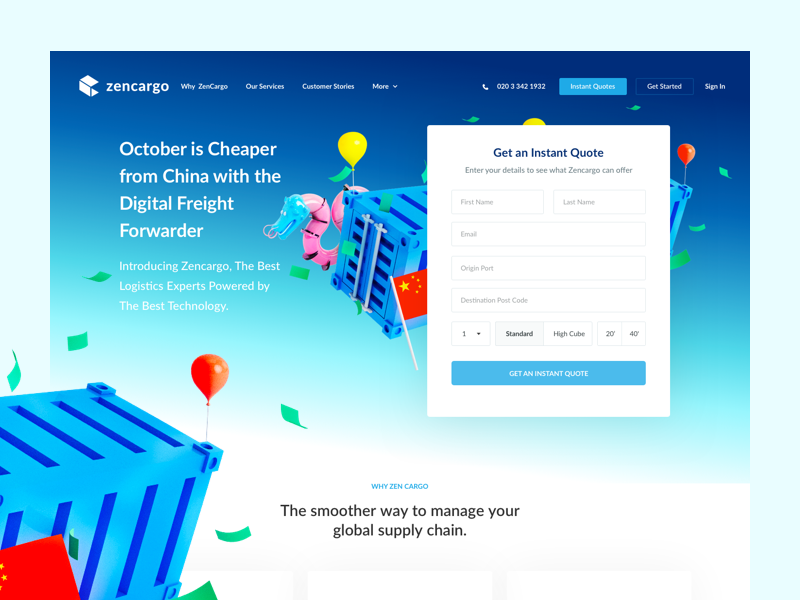 Paresh: I've worked with companies like Busy, Zencargo,Managly, Usability Dynamics, Directi, Toptal, Housing, Hello Innovation, Дневник.ру, Kayako, funeralOne, etc. I work with these big clients through agencies. How it works is, when these agencies have some work from the clients, they pass it over. As a Junior graphic designer, I got an opportunity to complete few tasks and then I got a chance to work with those big clients.
Varun: As you have experience in dealing with Indian and international clients, what are the differences that you found between the two?
Paresh: 
The major difference resides in the work culture and the manner of communication.
With foreign clients, you have the liberty of expressing your views which if found appropriate will be implemented by them. Indian companies on the other end, are new to such freedom, but they are slowing adopting this. Though I do not have much experience in the corporate world, I see many reformations happening there. They have dedicated design teams who are allowed to take decisions on their own. They are making sure that designer can produce what they're trying or dreaming to produce with the product.
Varun: How much it is important for designers to upload their work online?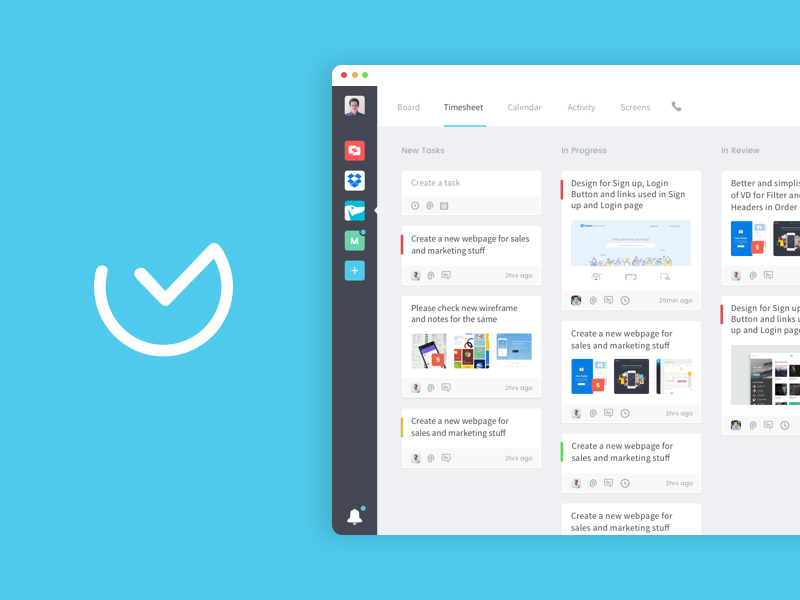 Paresh: I think every beginner should upload their work regularly on the internet, that is how they will improve their work by getting feedback from the experienced designers. Unfortunately, due to the non-disclosure agreement, some work cannot be uploaded, but that is fine. Here, I would like to address the freshers by saying not to worry about the feedback, they are there for your evolution. You just need to start, with the passage of time, your work would surely transform and be better. Also, people are continuously scouting for designers so you better upload your work. Another thing I want to mention here is about the likes on your work, that is not the thing to worry about.
I think, these portfolio sites should kill the likes part, so that the designers, instead of fixating at it can focus more on comments.
I have seen many good designers who despite not getting likes on their work have got good feedback from the fellow designers and that's how they have improved over the time.
Tarun: What are the challenges you faced as a freelancer?
Paresh: The first rule, you need to remember is you are going to be alone. Unlike the corporate atmosphere, you would not be surrounded by people to chill out, have coffee, play games and discuss your work.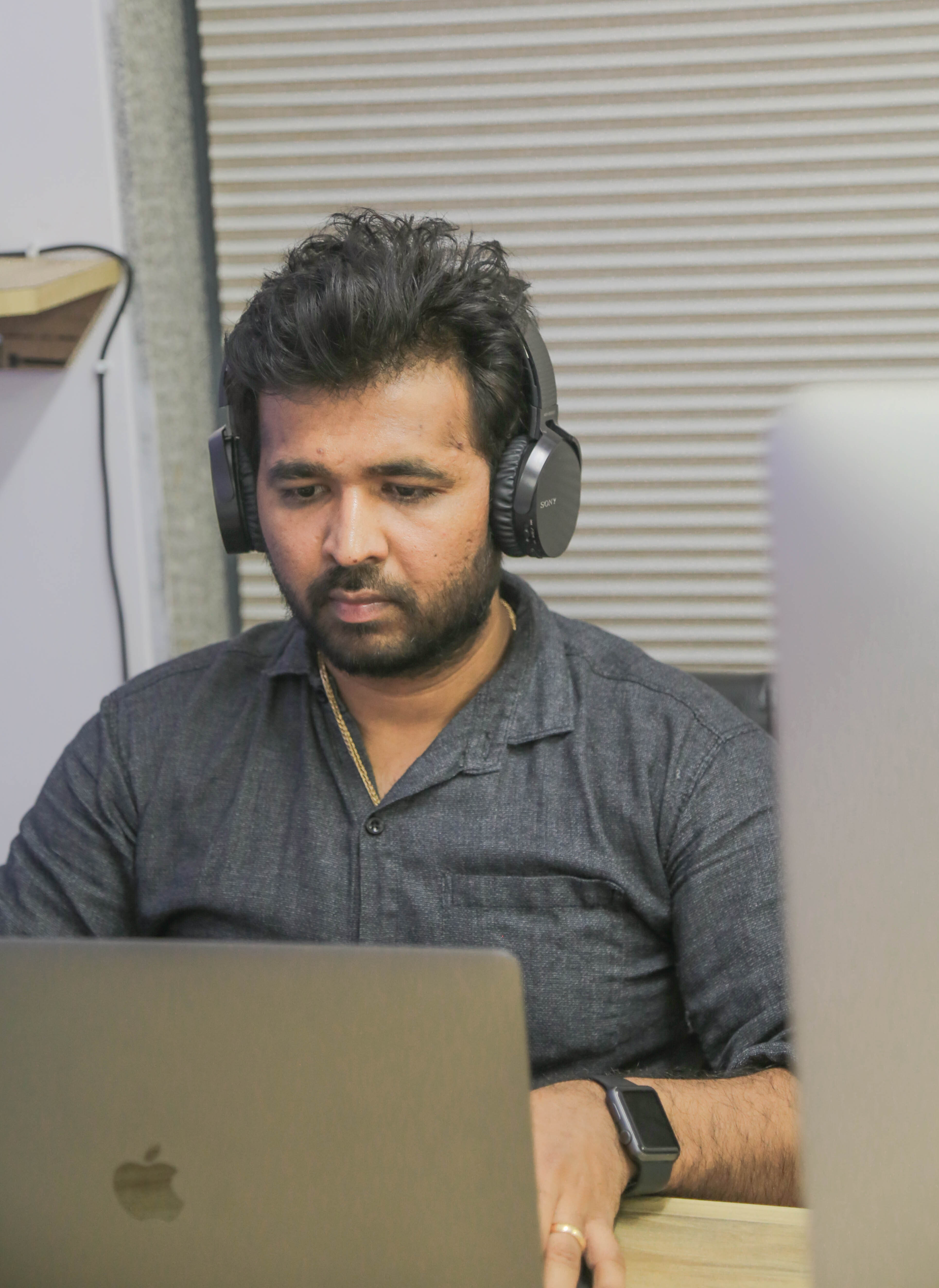 Freelancing is a challenge, where you along with working alone are pushing yourself to the limit where you get involved in a lot of other things.
For example, if you are working in a team, every individual will be allotted a specific task but here you are going to perform all that tasks by yourself. This will prepare you to do all kind of challenging work. From my experience, I would say that the fuels behind success in it are patience and dedication. There will be times when there is no new work available, that time instead of giving up, you have to stick with it focusing on learning new techniques.
Varun: Early in your career, with which design style you have started?
Paresh: I started with Visual design. In the beginning, when I used to get projects from these big clients, they provided wireframes but later, I got in touch with the designer teams creating wireframes, interacting with about their thought process behind creating them. Learning about this, I insisted them to provide me a chance to work on this task, to which initially everyone hesitated but my will of working voluntarily fetched me the work.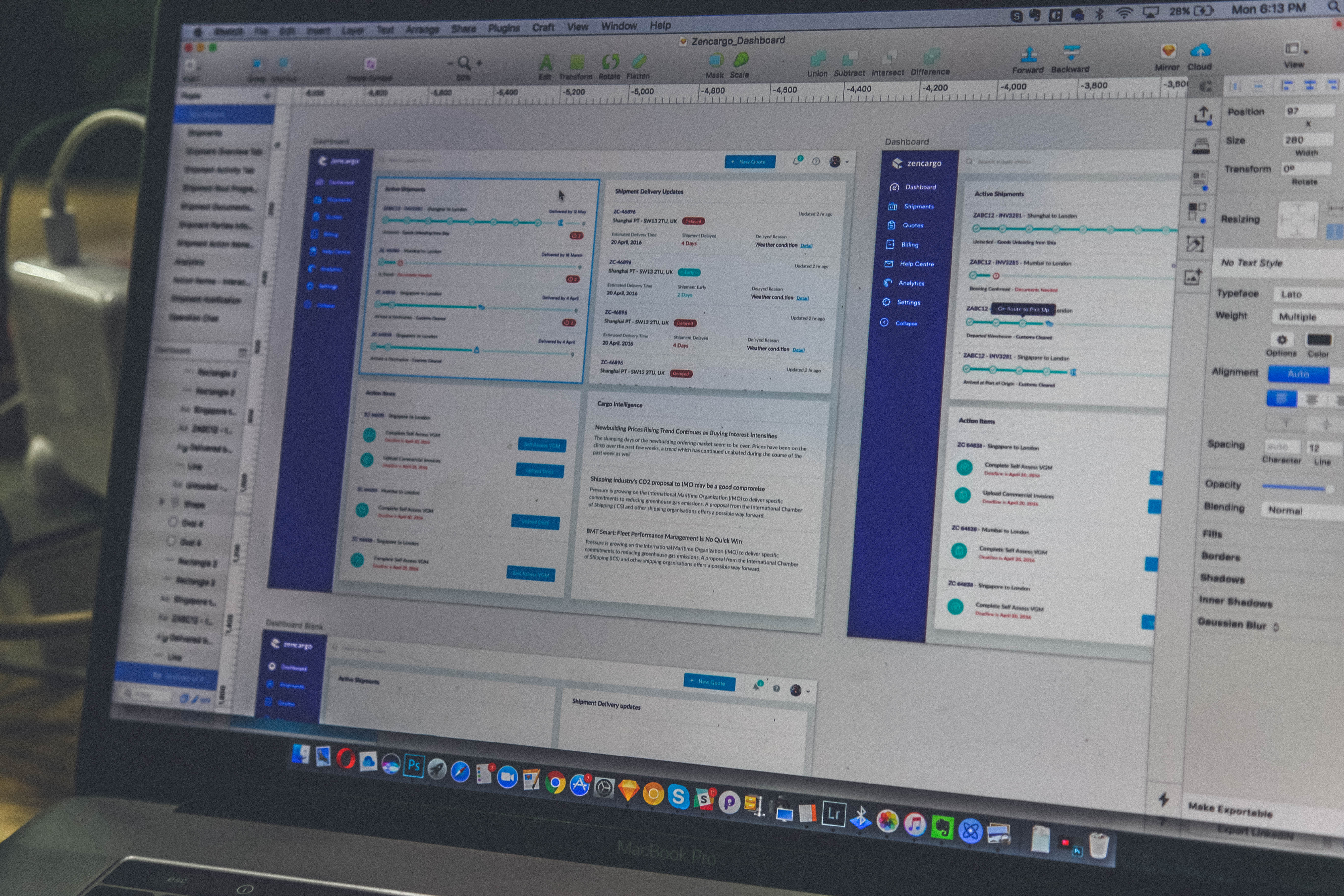 Sometimes, working for free does not do you any harm, you learn so much.
Varun: While working for a client, how do you address your creative freedom?
Paresh: This is a big question but I have another perspective. There are two types of designers. One, who works according to the will of client and complaining about lack of creative freedom. In my view, the reason behind it is that they are not expressing their ideas as a designer. The other ones are those who while considering the client's requirements will not hesitate in explaining their viewpoint, discussing its pros and cons. I would say, if possible, make a few sample designs and show them. Such exercises inculcate deeper creativity among designers.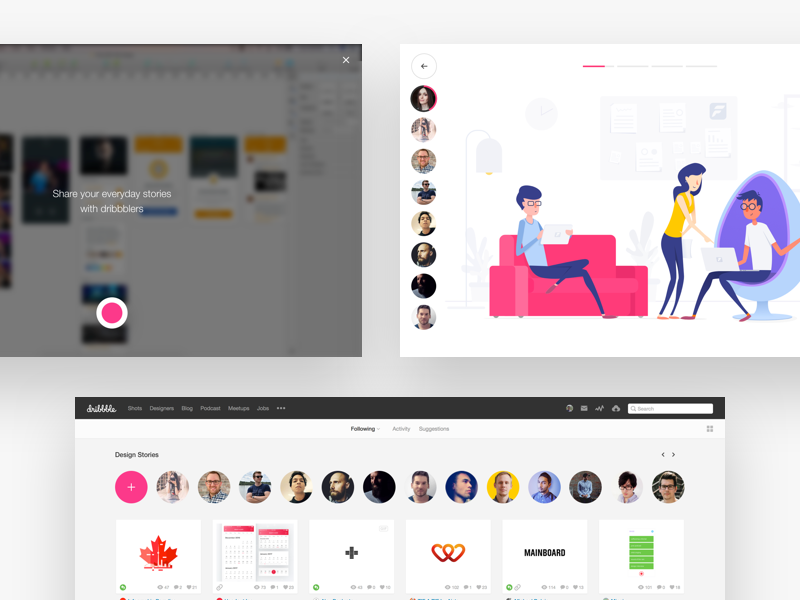 Varun: How is your project designing style?
Paresh: Firstly, I make sure of not working on more than three projects per month. While multitasking on many projects at a time, I believe it hinders one's productivity and one cannot deliver the best outputs. Also, I make sure that the projects I am working on are from different industry. If you keep doing the same tasks in repeat mode, you will not learn anything new.
Now, coming to the process, when the clients contact me, my entire attention is to understand their vision and what, why and for whom is the project about. As I already mentioned that communication with your client is very important and I always do that. There are times when I have decided not to work on the project as a designer and a user because I didn't find any value in those products.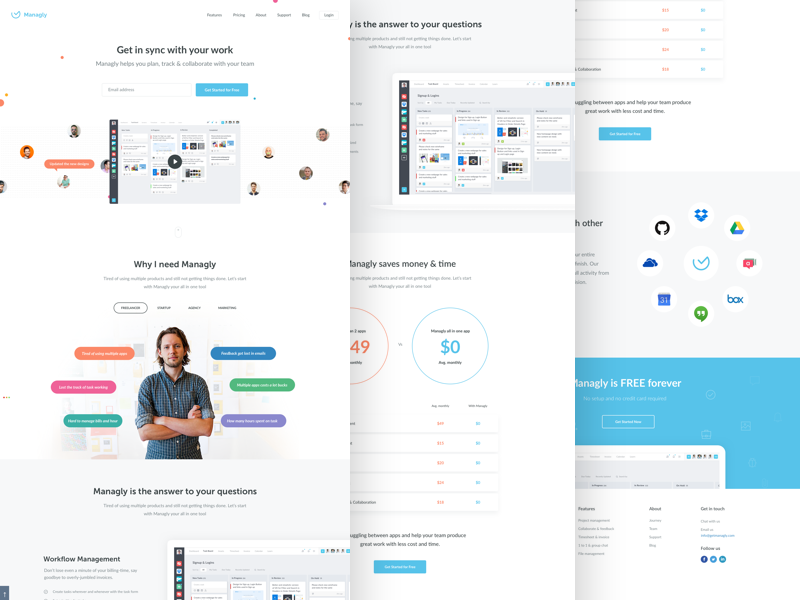 When I start with the project, at first, I generate creating style guidelines with icons, fonts, color palettes, etc. which is followed by working on wireframes. While doing so, I make sure that the client is kept in the constant loop. I have a habit of providing at least three concepts which help my clients to have an understanding of the potential solution and they have options to choose from. This is the stage wherein I dedicate most of my time to clear my doubts and make possible amendments so that in the later stages I do not have to do rework. Furthermore, having predefined guidelines makes the design part easier. Still, I make around two to three version with different permutations and combinations and allow the client to select. That's how I work, pretty simple and straightforward.
Varun: How was the design culture in Indian companies before and how has it changed now?
Paresh: Though I have never been in a part of any company for long as I focused on my freelancing career, I can say from the news that earlier it was always about more of a revenue and less of a product/design for any startup. But now things are changing as new companies are focusing more on design and building better products whereas the older ones are in the process of rebranding their images. And now most of the startups have their mobile application so it is very much important to provide good User Experience to the customer.
Everyone is understanding the importance of user experience over revenue now.
Tarun: If we talk about academics, culture in India is more of a development-oriented; students are not considering design as a career because of lack of awareness. What's your take on that?
Paresh: I believe that the main reason behind this is the lack of resources and dedicated topics. You'll find so many subjects on coding and development but when it comes to design, you won't find any. I know many young students who are great sketchers but the problem for them lies in digitizing their work.
Another reason is the campus recruitment drive, majority of the companies visiting the campuses fixate on hiring developers and not designers. When freshers see all these, they will definitely turn to coding. These problems are mostly seen in the small cities like Surat and Vadodara if we only talk about Gujarat. In tech cities like Mumbai, Bangalore, Noida, there are ample of events, meetups, and competition happening in varied fields, including design. So a proper, eco-system and awareness is required to pursue a career in design.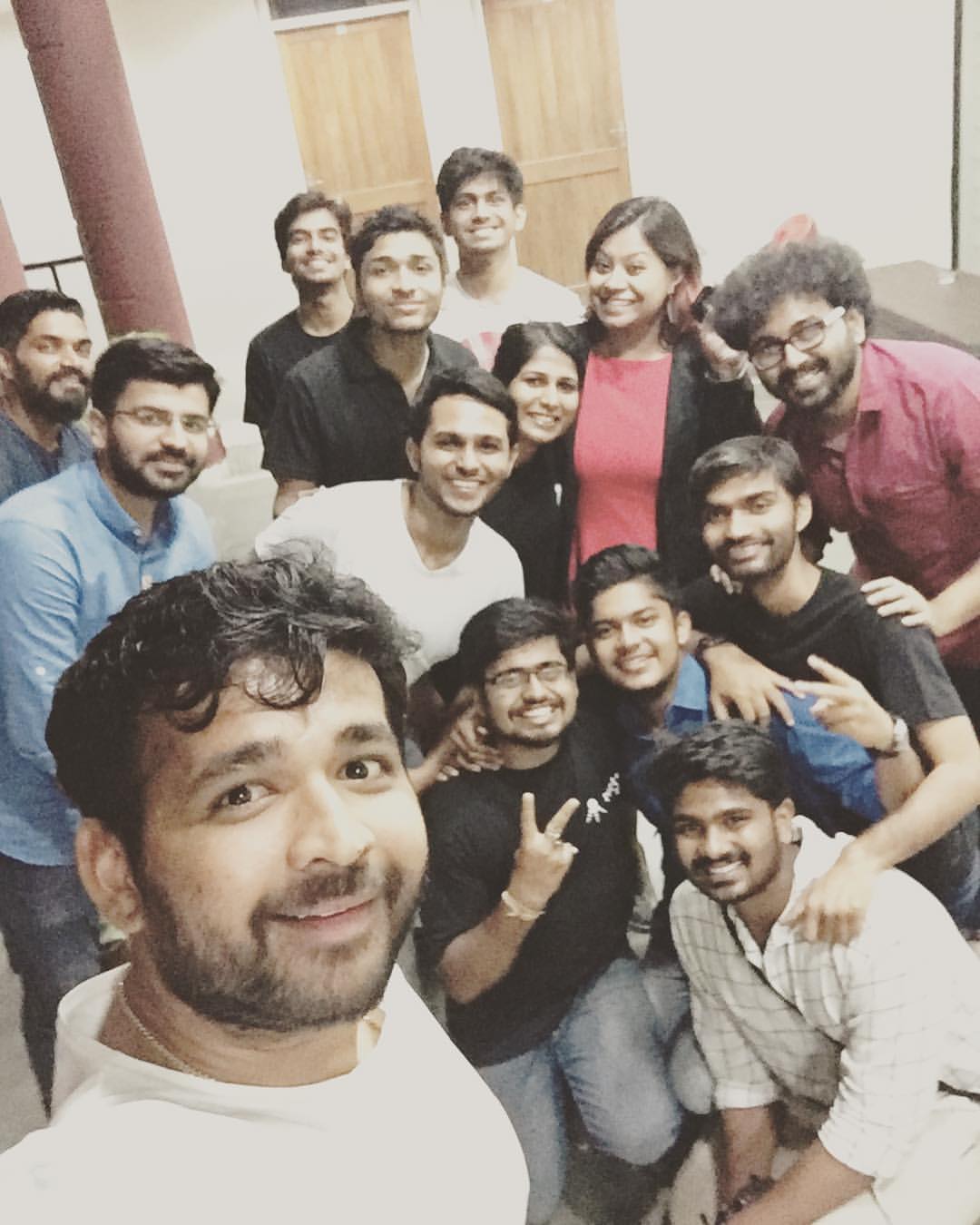 I think colleges should take initiatives of making students aware of designing by organizing workshops, meetups, and other stuff from day one of the colleges. You'll find that renowned institutes including IIT and NIT are already doing this, and I've also been part of it. So, I think if we make them aware of it from the beginning then they can learn really a lot by participating in other competitions. I've seen students who've started by designing those posters and banners for college events and now they are serving big companies.
To uplift the design community, I'm more than happy to be part of any kind of such workshop, seminar, counseling or technical talk. If anyone from Surat or other cities is interested in this then please let me know.
Tarun: How according to you is the Indian design community shaping itself?
Paresh: I think it is going in the right direction. The manner in which the designers are getting along, assisting others and making contributive progress is commendable. Also, there are many designers on the social media helping newbies selflessly by providing regular feedback about their work. I am also trying to get involved as much as I can.
Here in Surat, I am starting design learning sessions where anyone who wants to learn design can come to my workplace and I will teach them about design.
Varun: Previously, you talked about educating people of Surat in designing. How are you planning to do that?
Paresh: Personally, I'm trying to be part of as many communities as possible and attend as many meetups as possible. It is very important to attend this kind of events. You'll come across very aspiring students and startup enthusiast who want to make it big but don't know the way.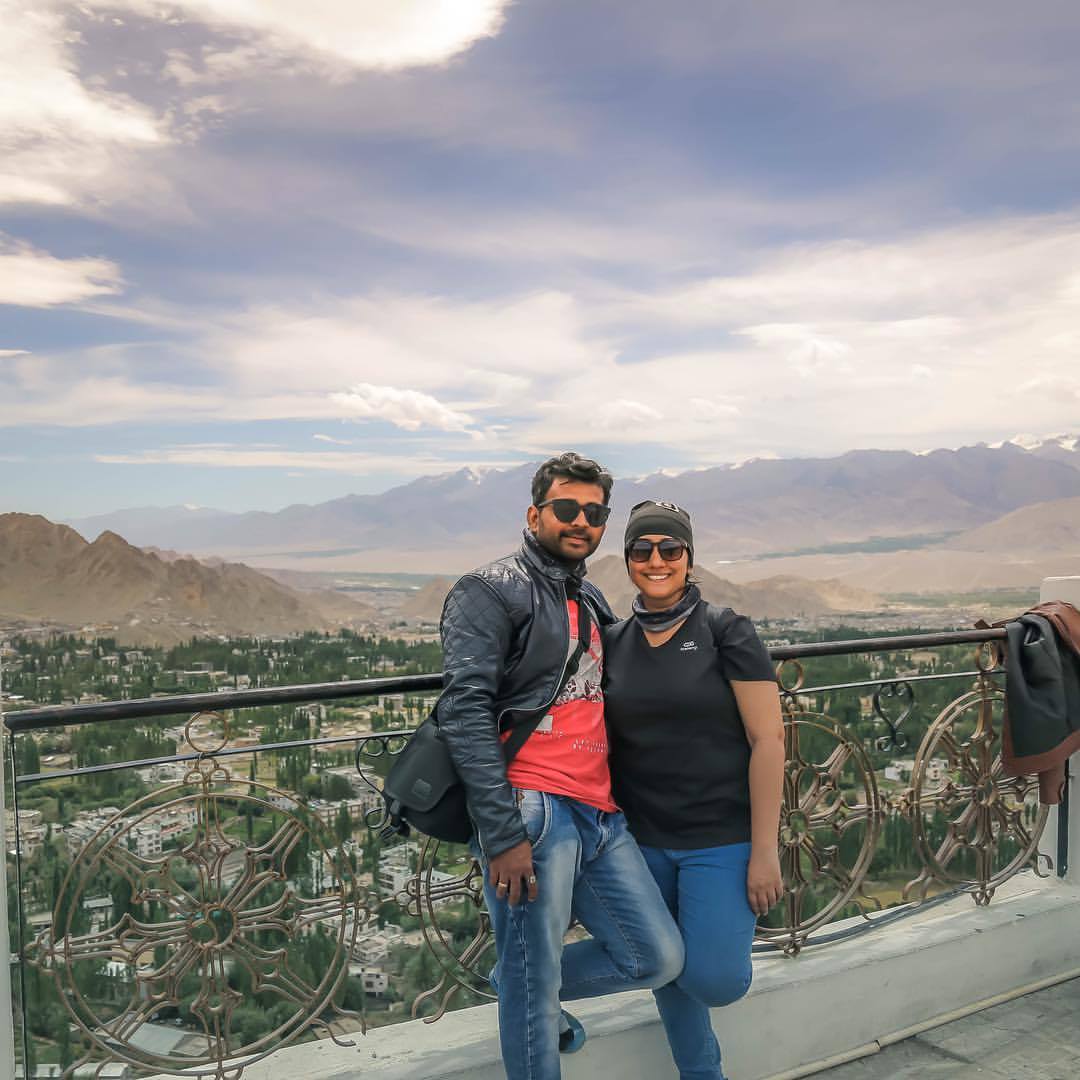 I'm also planning to start regular design workshops at my workplace and it'll be open for everyone. I'm also in talks with reputed startup communities from Surat and Ahmedabad to organize design events and workshops at a larger scale where we'll call out leading designers from Bangalore and Mumbai who can educate those aspiring designers. At the same time, I desire to go to colleges and take sessions about design. For this, I need to create an entire roadmap first. I want to encourage colleges first to conduct this kind of sessions; it has to be collaborative work. In this entire process, I'll definitely need the support of enthusiastic design people like you guys. I hope with all of our collective efforts we'll make this possible, ABCD — anybody can design.
Varun: Would you like to share any piece of advice to our readers, especially the aspiring designers?
Paresh: 
Keep learning. I would again emphasize on feedback, learn to embrace them, that is the best thing a designer can get for his/her work as the work is being recognized. Put all those criticism in your work and improve each day. The design is a never-ending process so, keep practicing. Don't run after money, run after your dreams. Never stop chasing your dreams.
Iconscout is grateful to Paresh for managing some time for us in his busy schedule and answering our questions. It had been a great experience interacting with him.
You can follow Paresh on Dribbble to see his amazing work. Looking forward to seeing more design wonders from Paresh in future. Don't forget to subscribe to Iconscout newsletter for such amazing stories.
---
Also published on Medium.