St. Patrick's Day is here. If you're looking for beautiful St. Patrick's day icon sets, you've come to the right place! You won't need the luck 'o the Irish to create amazing designs when you use these skillfully crafted icons, perfect for use on St. Patrick's Day postcards, flyers, posters, web banners and more. We've done the hard work and located the proverbial pot of gold at the end of the rainbow; all you have to do is get busy downloading and designing!
Along with icons we're sending you a leprechaun and sweet fairy, too. Their job is to grant all your wishes and to make your dreams come true! Happy St. Patrick's Day!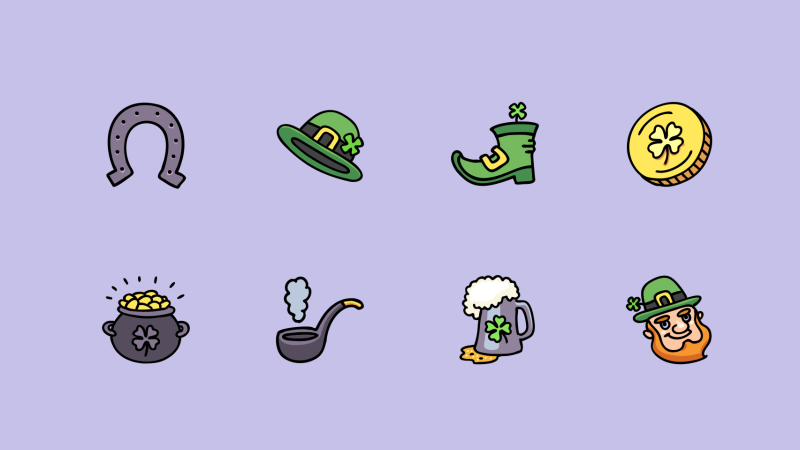 Let's start with icons in Cartoon style. Collection of 14 icons in cartoon style is designed by Denis Sazhin. These icons are perfect fit for your Postcards, Games, Animation videos and specially if you're designing anything for kids.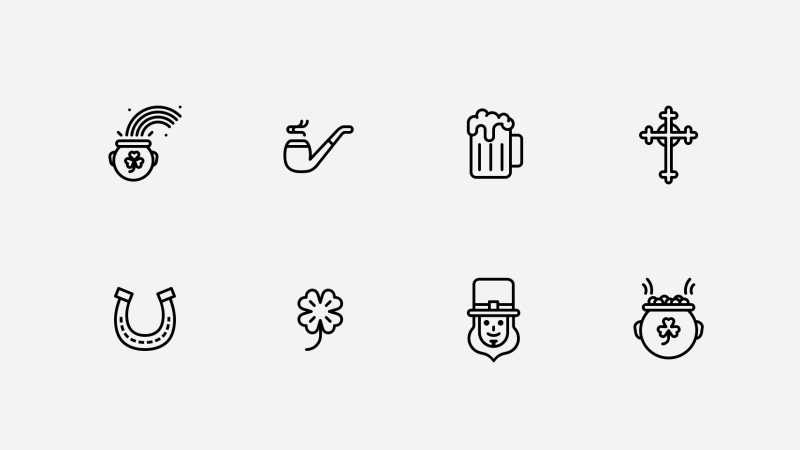 This icon pack consists of 16 beautiful icons in Line style. You can color them according to your theme colors.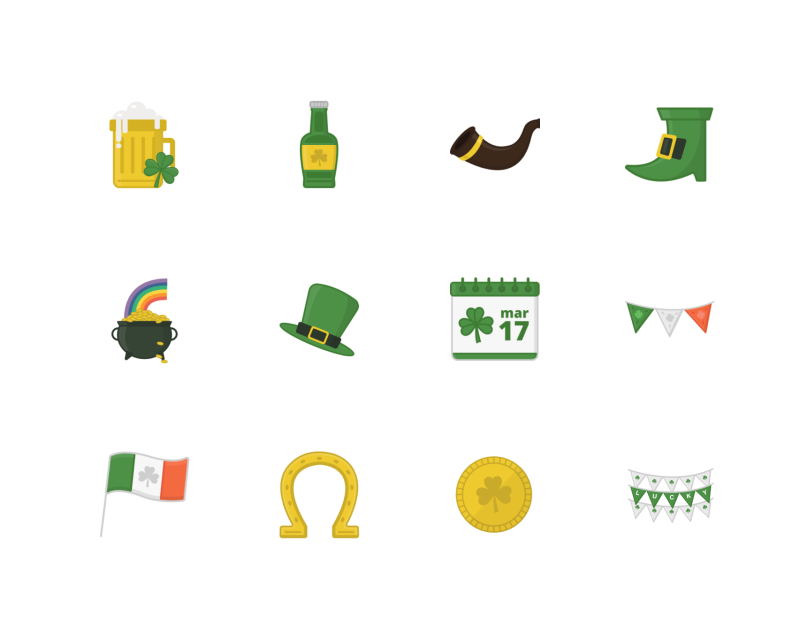 This filled outline style icon collection has 15 icons which are must to have in your collection. These icons are best fit for your web and email templates.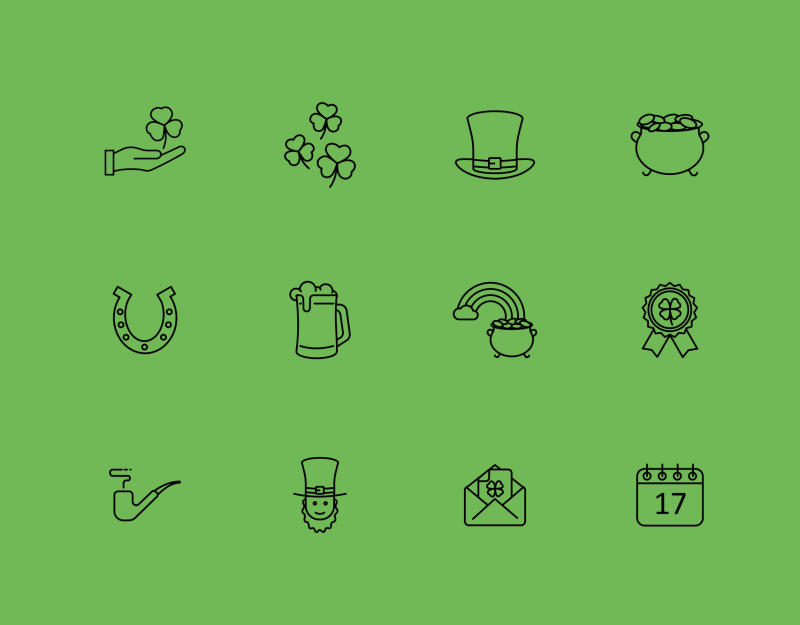 Another icon pack in line icon style. This icon pack has 15 icons in perfect designs. Color them according to your needs and these icons has all you needed to craft your beautiful designs.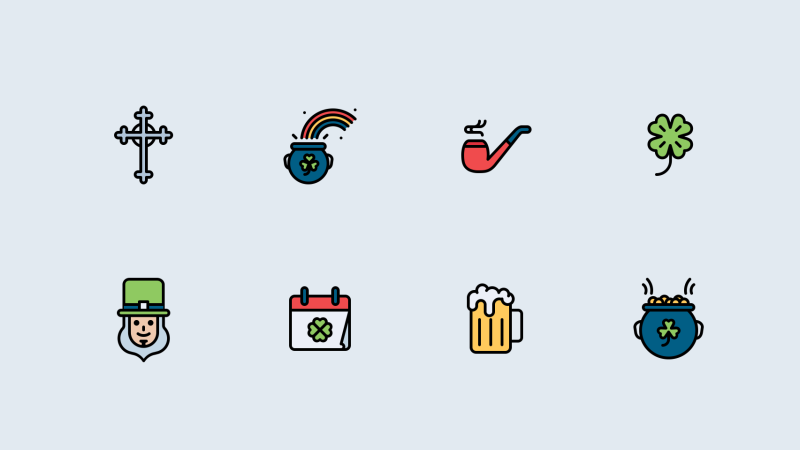 Here's another icon collection by Jemis Mali but with filing beautiful colors in it. 16 icons in colored filled outline theme is best suitable for banners and flyers designs.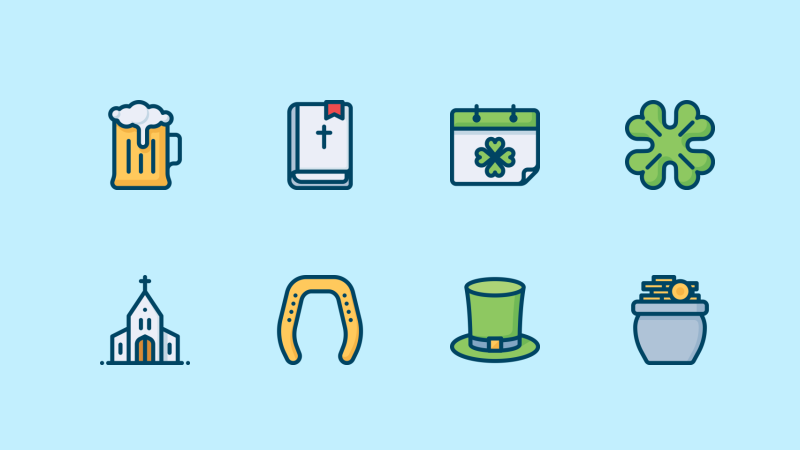 Last icon pack in this category is Spring icon collection by Dmitry Miroliubov. This icon pack has 32 beautifully curated icons. These icons are not just useful in St. Patrick's day but for another festivals too.
We hope that these icons will be helpful to craft your own amazing designs. Have you designed any free icon pack or know any source of free icons? We'd love to hear about it in the comments below! And don't forget to share & subscribe.
---
Also published on Medium.