Recently working with Google Chrome has not become a choice but a necessity due to its out of the box peculiarities especially its extensions. In terms of technicality, extensions are small software programs which modifies and enhances the functionality of the Google Chrome browser but for web developers it is more than that.  
This gift from Google empowers them to only focus on their development task, ignoring other miscellaneous factors. In our last article we've covered 11 Must have Chrome Extensions for Designers so now its time for Developers. Therefore, to assist developers to work with efficacy in their web development assignments, Iconscout presents you 13 must have Google Chrome extensions for web developers. 
Iconscout is giving 50% off on its Pro plans. Now download Unlimited icons from 200,000+ icons in just $14.99. To activate the plan use promo code: NEWUSER.
Happy Designing!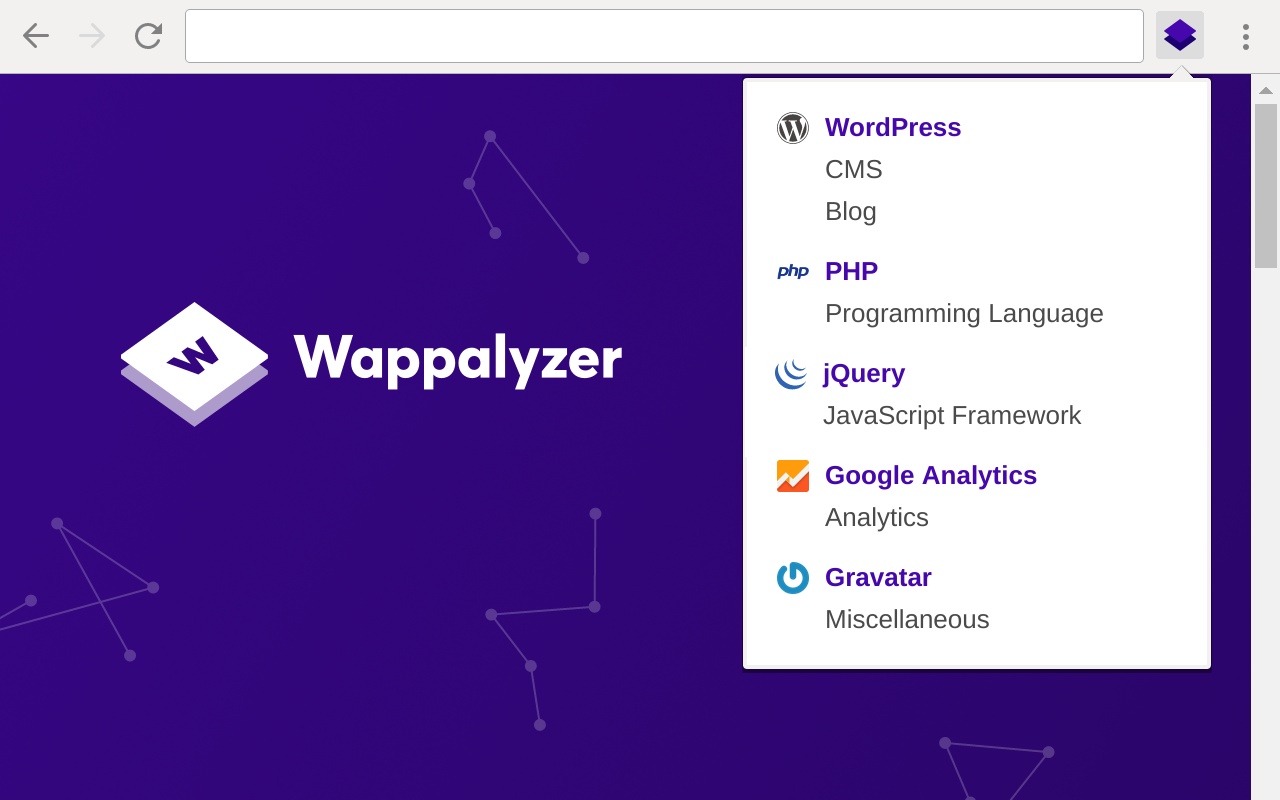 Wappalyzer, the creation by Elbert Alias in 2009, is an open-source and cross-platform utility. It has the potential to identify more than 1000 web technologies. This extension allows one to identify the software, the technologies and content management system installed on any website. It also detects eCommerce platforms, JavaScript frameworks, server software, analytics tools etc. Wappalyzer, being made big by numerous contributions from global developers, has now over half a million active users.
Size: 1.24MiB
Languages: English, Français, español, italiano, polski, română, Ελληνικά, русский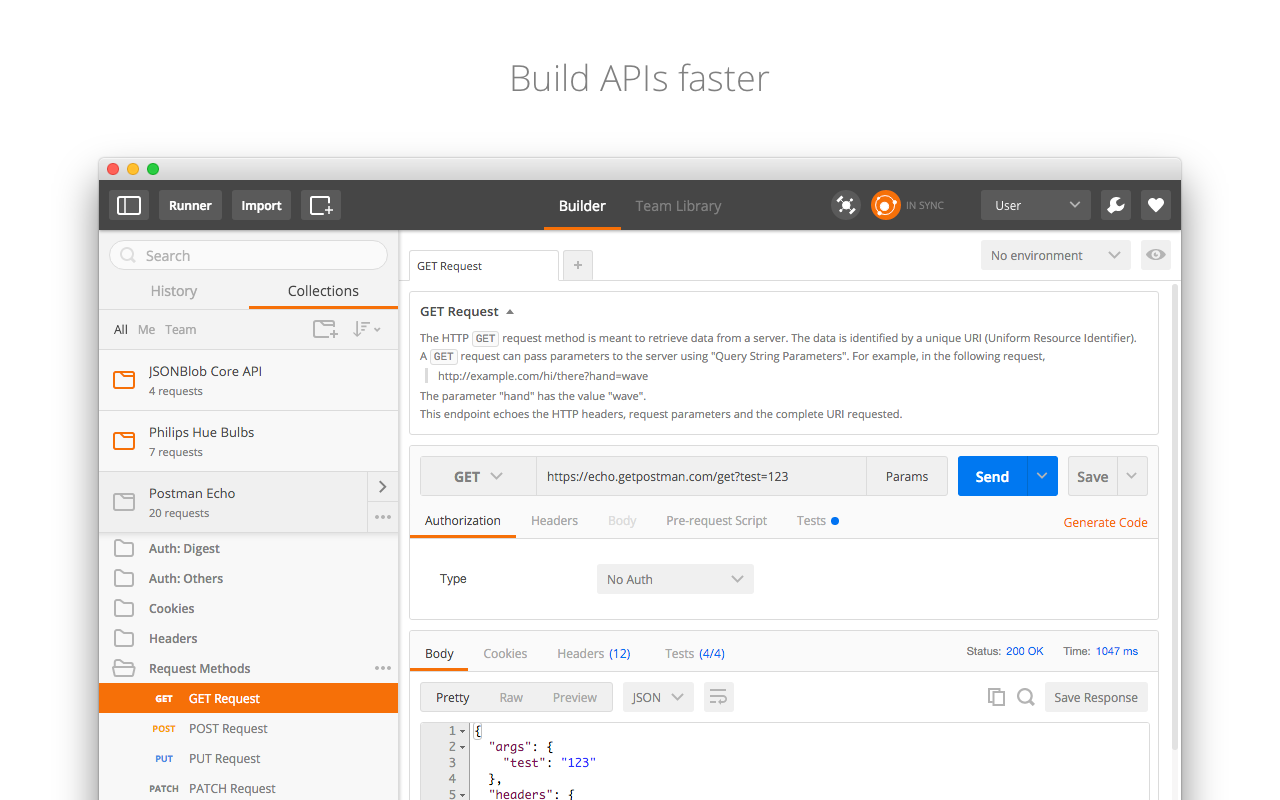 Long back before Postman, communicating about APIs among web developers was a difficult task. Hence, its frustrated founders while working with the existing tools for APIs came together and founded Postman. It helps one build, test and document APIs quicker. It also has the features – history of sent requests, replay and organize, built-in authentication helpers, automate collections and many more.  
Size: 6.17MiB 
Language: English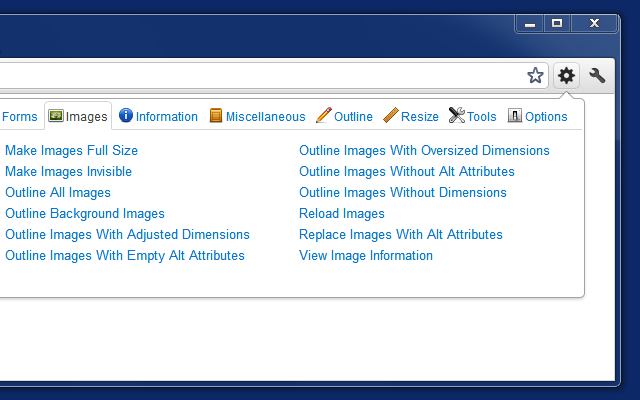 Created by Chris Pederick in his spare time, Web Developer extension has found its way in the Google Chrome bookmarks of a large number of web developers. This extension adds a toolbar button to the browser with diverse development tools. With the rating of 4.6/5, this is an important extension for web development.
Size: 725KiB
Language: English (United States)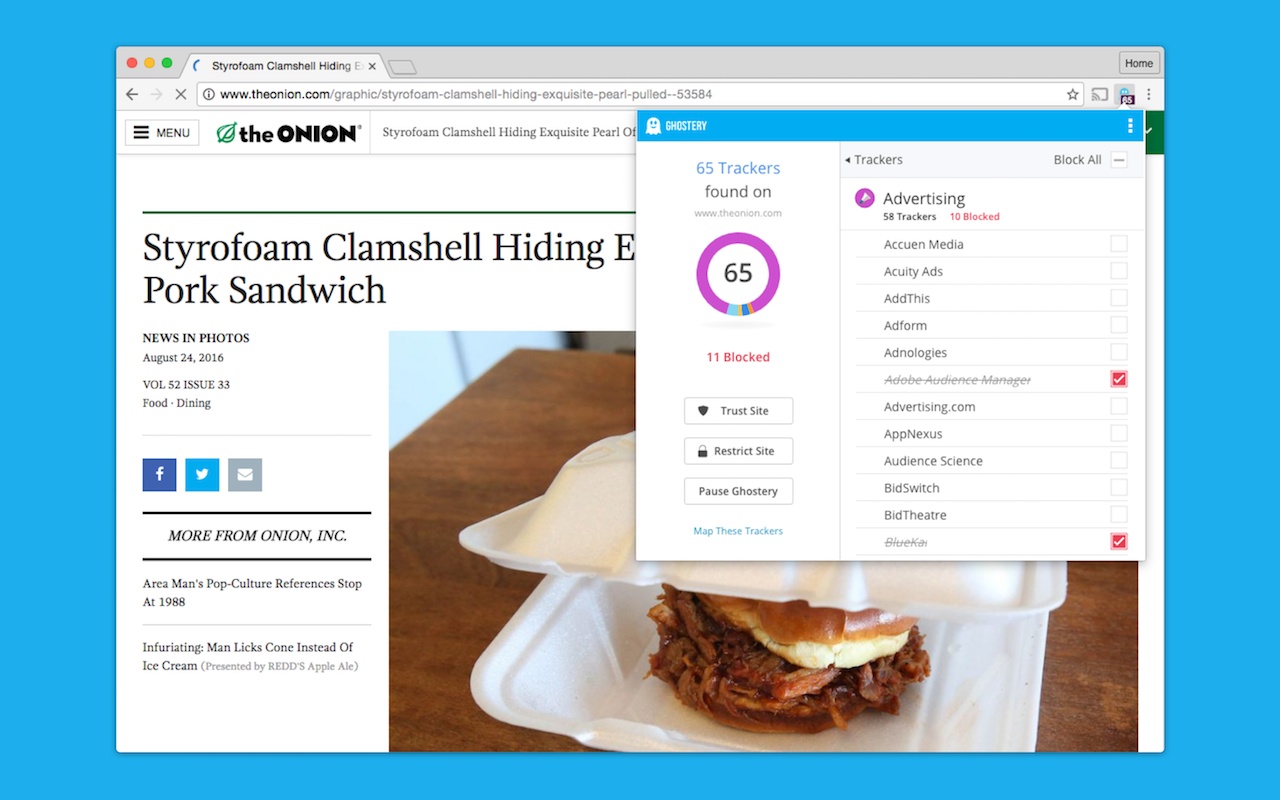 Being into the designing world for long, we understand how important browsing on the internet is for web developers. In order to speed up the page's loading speed, eliminate clutter and protect the one's data and privacy, Ghostery was founded. Offering a free browser extension and mobile browser, Ghostery makes interacting with the internet faster, safer and cleaner. In 2008, David Cancel created it in New York City which is presently under the ownership of Cliqz GmbH, a German based company. In addition to its extraordinary features, it also keeps on informed about the companies tracking one and also provides tools  to block them. There's no registration or sign up required to use this Chrome extension
Size: 1.72MiB
Languages: Deutsch, English, English (UK), Français, Nederlands, Türkçe, dansk, español, italiano, magyar, polski, português (Brasil), suomi, svenska, čeština, Ελληνικά, русский, 中文 (简体), 中文 (繁體), 日本語, 한국어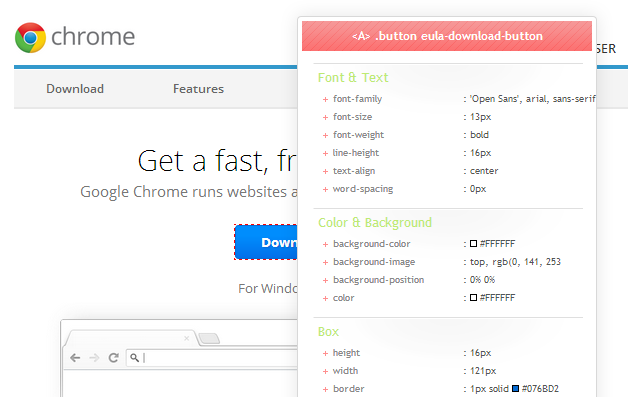 This simple CSS property viewer has been the creation of Nicolas Huon as a FireFox add-on. Its floating panels helps one determine the styling including font, text, color, positing and other attributes of any specific section of the page on which the mouse is hovering. The basic CSS information provided by this extension has proved to be a great source of inspiration for many web developers.
Size: 300KiB
Language: English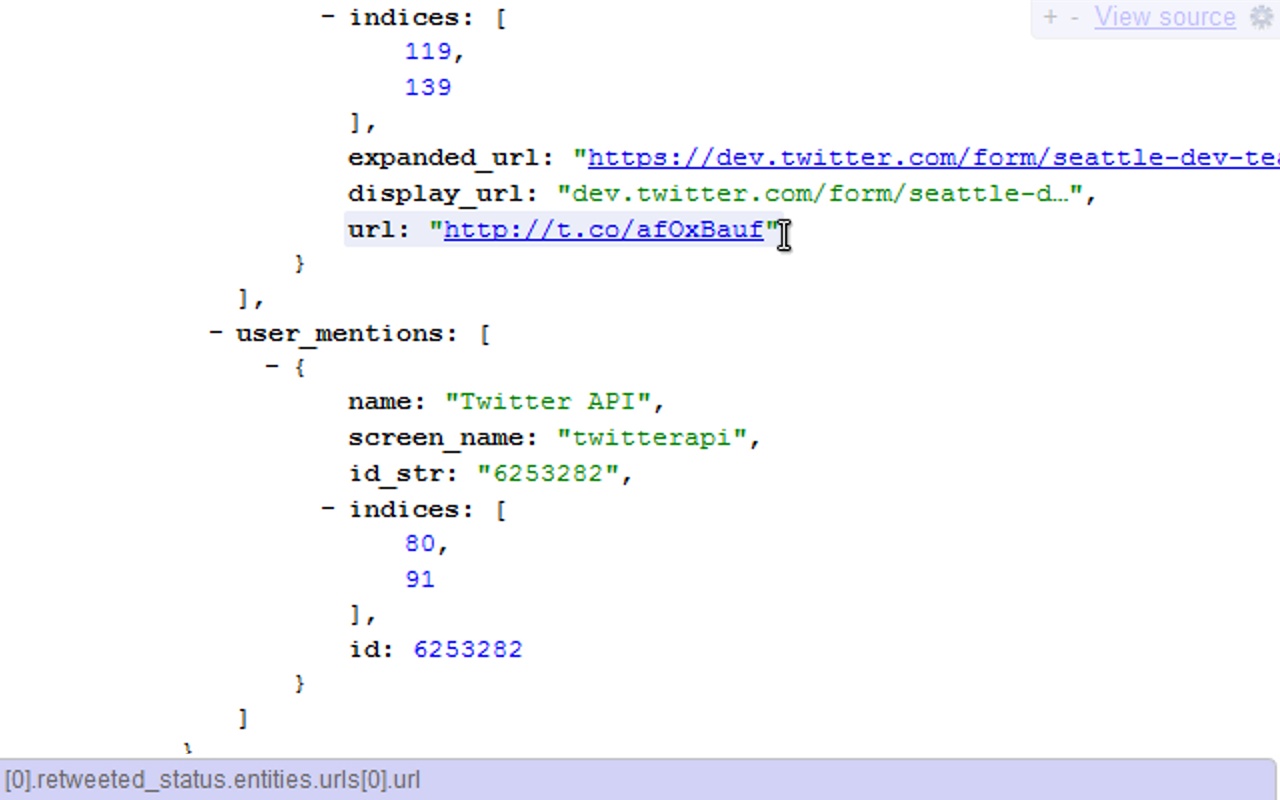 In the journey of creating a web creation, working with RESTful APIS and raw JSON can be very tiring and time consuming. With a view to facilitate its users, JSON View helps its user to read JSON in a tree-view. To use this simple but effective facility to read documents in the browser, one needs to install its Google Chrome extension.
Size: 88.98KiB
Language: English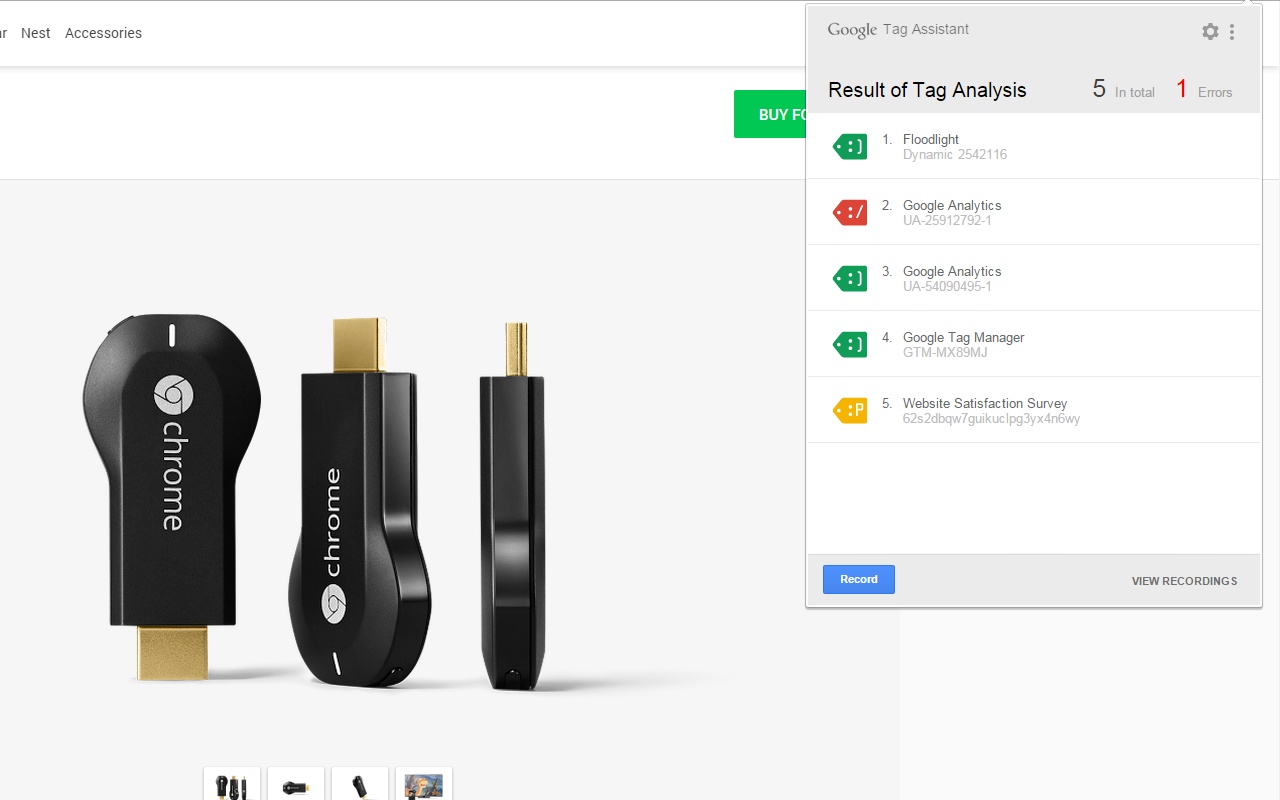 Web Developers use Google Tag Assistant to troubleshoot the installation of Google tags such as Google Analytics, Google Tag Manager etc on any web page. To avail the benefit of this simple utility, one just need to navigate to their required page and this extension will provide you with all the tagging information.
Size: 757KiB
Language: English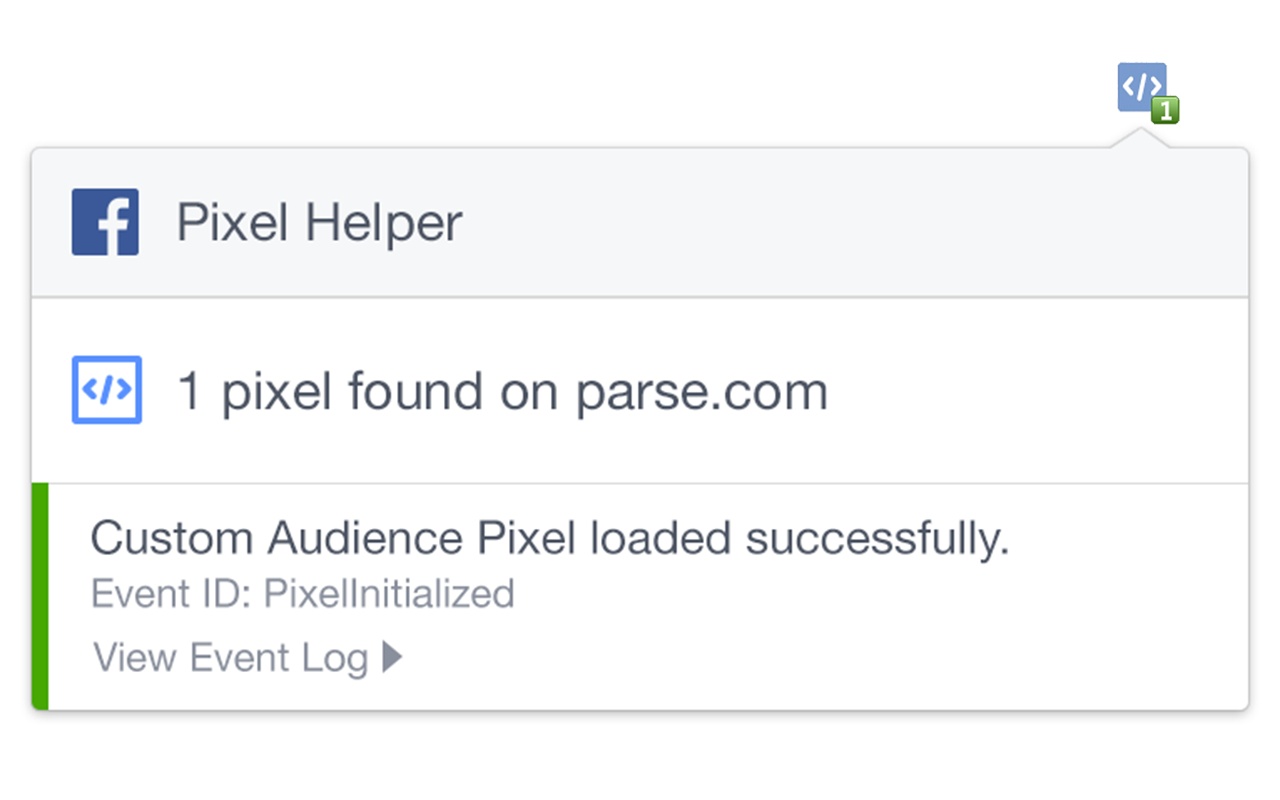 As the name suggests, Facebook Pixel Helper helps its user to validate the pixel implementation. This daemon extension looks for the conversion of Facebook pixels and provides the realtime feedback. There is a small number icon which indicates the number of pixel events, which when clicked will expand a panel. This panel contains the detailed information about the page's pixels along with other information such as warnings, errors and successes.
Size: 506KiB
Language: English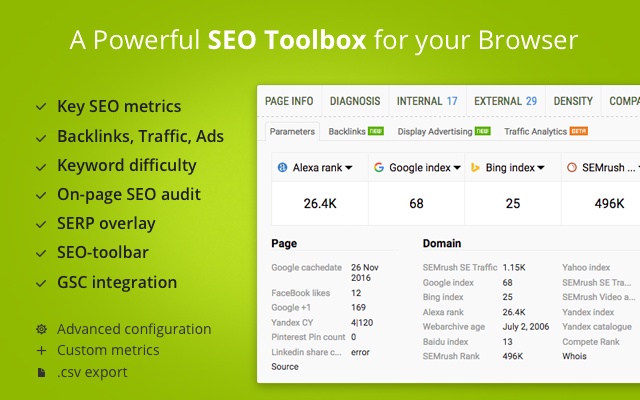 By providing an additional toolbar on the top of the browser window, SEOQuake extension provides information regarding customized core metrics. This free plugin comes with many useful tools such as SEO Audit tool, the Keyword Density report, Internal/External Link Analysis and social metrics. Using SEOQuake, one can review the major metrics in a heartbeat, compare URLS, check the social statistics for Facebook and Google+, set parameters for search query etc. This platform compatible extension has more than three million downloads.
Size: 1.42MiB
Languages: Deutsch, English, Français, español, italiano, português (Brasil), português (Portugal), русский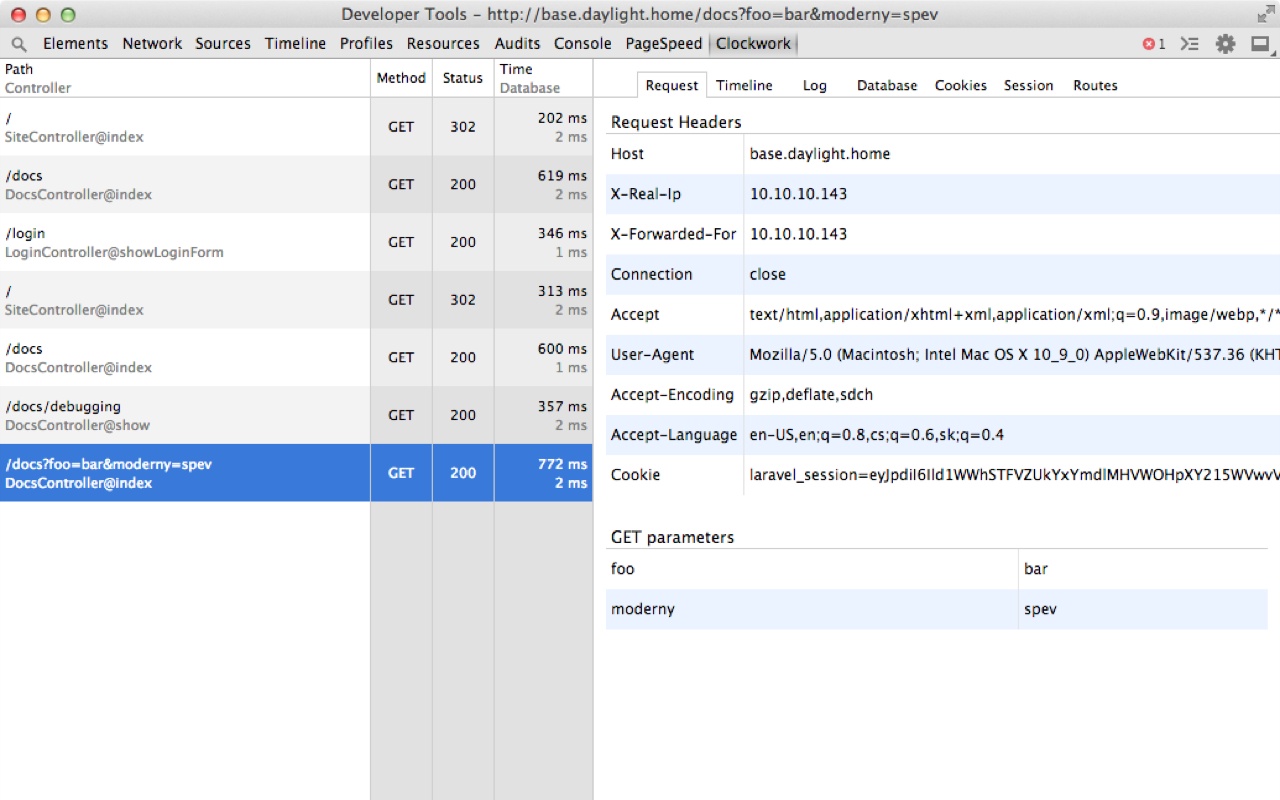 Clockwork provides a set of development tools for PHP developers. This Chrome extension extends Developer Tools by providing a new panel with all required information for debugging and profiling PHP scripts. It includes support for Laravel, Slim 2 and CodeIgniter 2.1 based applications.
Size: 522KiB
Language: English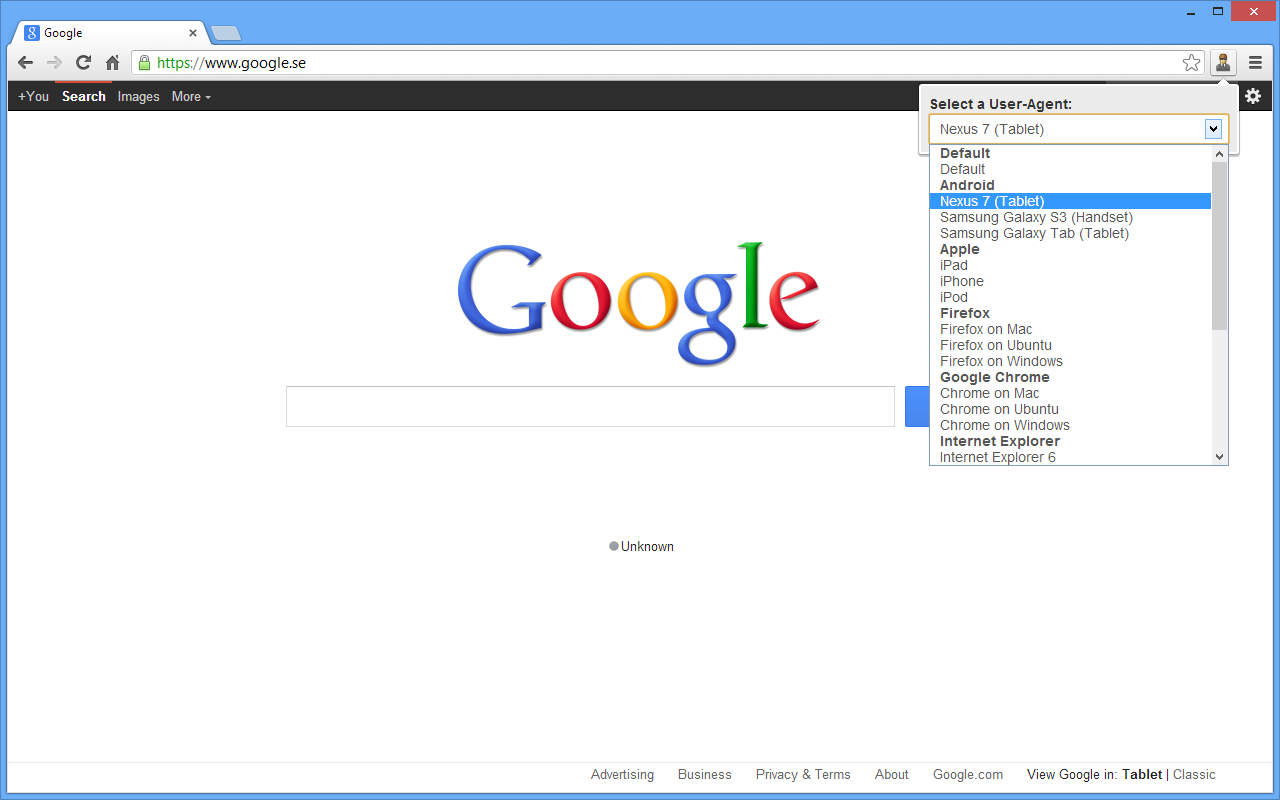 While developing a site many web developers have to work on both mobile browsers and desktop browsers. Moreover, many sites blocks the developers while doing so. To get rid of this problem, a web developer must have the Google Chrome extension, User-Agent Switcher. Using this extension, one can smoothly switch between user—agent strings that one wants to spoof. Additionally, this extension enables its users to set up a permanent switch for a given domain.
Size: 120KiB
Language: English (United States)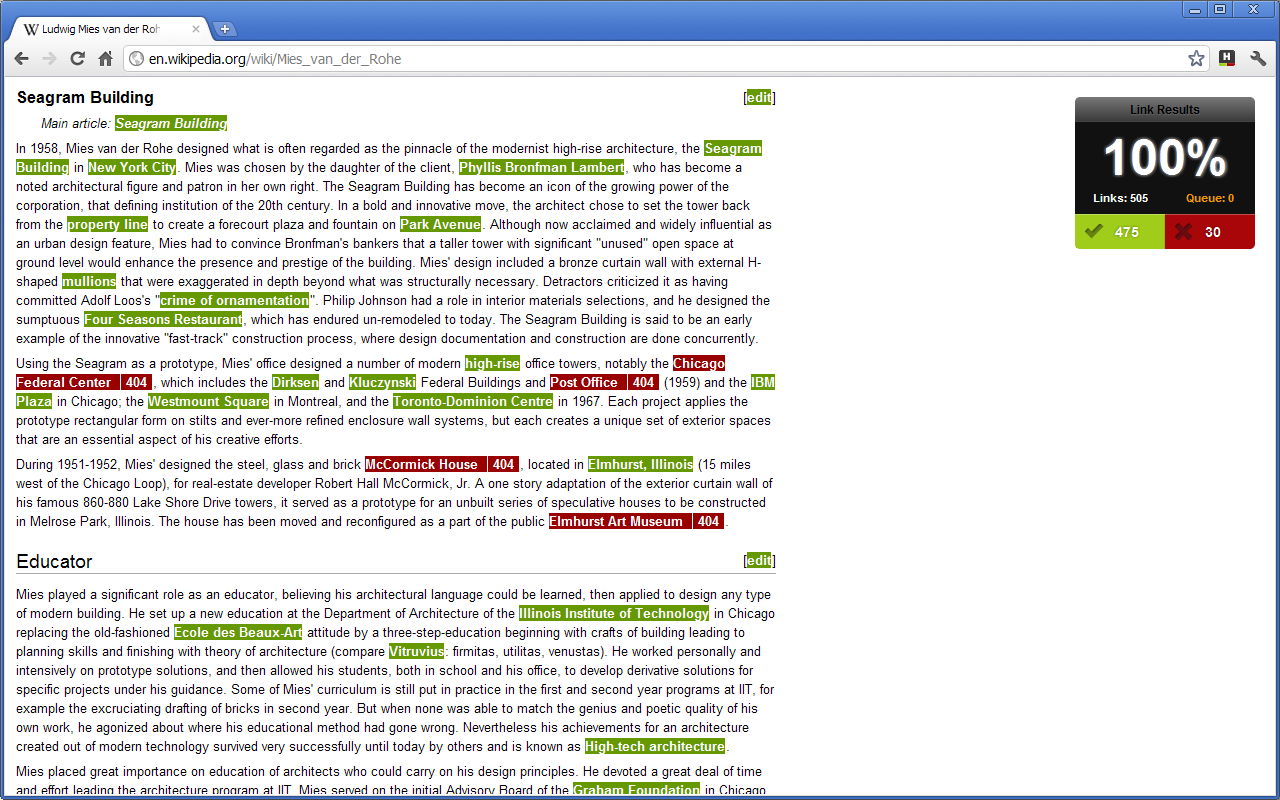 As everyone knows, website is a collection of many web pages connected by links. For a web developer, before publishing his/her website, it is crucial to check for the broken and invalid links. This is where Check My Links comes into picture. It is a link checker tool which scrutinizes the web page and distinguishes between the valid and broken links. Hence, this extension is primarily designed for web designers, developers and content editors. Web developers can find the output of the broken in the Console log which can be found at the following path: Chrome > Tools > JavaScript Console or simply by using Ctrl+Shift+J.
Size: 161KiB
Language: English (UK)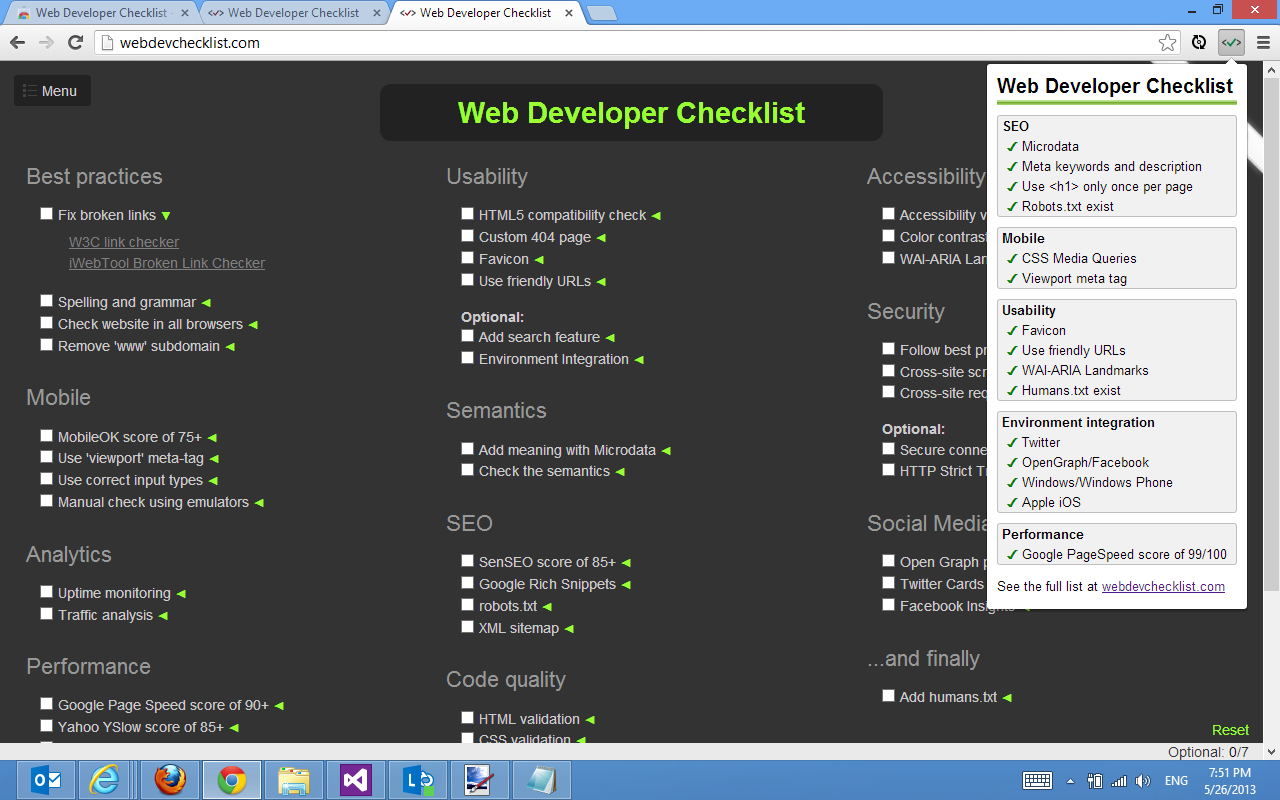 Web Developer Checklist assists its user in creating their websites effectively. It makes sure that the web developers follows the design best practices. It analyses a single web page and discovers the problem areas in one's website. Furthermore, it accompanies the WebDevChecklist.com extension.
Size: 12.05KiB
Language: English (United States)
We hope you find this extensions helpful. Have you come across any good extension that we forgot to mention? We'd love to hear about it in the comments below! Also don't forget to check our latest article on Best Design blogs to follow and Creative resources to design infographics. We've got one freebie icon pack mockup for you. Download it from here. Don't forget to share and subscribe! 🙂
---
Also published on Medium.